Buttmuffin the Movie Part 12
When we last left our heroine, she was in the hospital being poked and prodded by Dr House....but let us go back in time for just a moment.
As soon as she took one bite of that cookie, jules collapsed. The cookie was poisoned by the evil Rhoda, but its evil power was not strong enough to kill one so pure of heart. Instead it merely rendered her unconscious...and as of yet, we do not know what will break the spell. But what is going on in the jules' subconscious mind during her comatose state? Let's have a look shall we?


*thud*


*jules wakes up within her dream, to find Matthew staring at her*



"What happened, Matthew? I can't remember..."
"Oh you just passed out because you were so overwhelmed by my manliness"


"You have bewitched me, Elizabeth...I mean jules."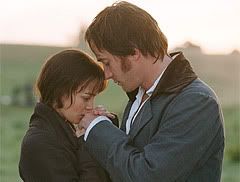 "Oh GOD Matthew."

*Takes jules into his arms and kisses her passionately for 20 minutes*


*reality- Matthew is performing CPR which I'd just like to inform him does not usually include tongue*



"Oh God Matthew that was the most amazing kiss ever!"
"I know. I'm quite talented."



"You look different, Matthew"

"I've been working out."

"Oh, yes."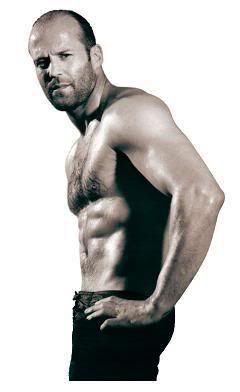 "Now, shut up, woman because I am going to f'k the hell out of you right now."

"OMG, YES!"


*Matthew/Jason Statham takes jules to the bed*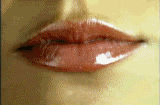 "Oh yes Matthew."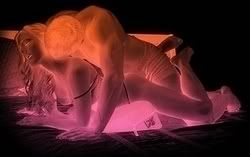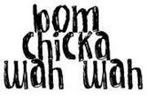 *bang bang bang goes jules' head against the headboard*

Reality~*bang bang bang goes jules' head against the steps of Matthew's flat*
Jimmy: "Damn, Matthew, watch her head! Here, you take her feet and I'll grab her head. Geez. Lets get her into the car."



*jules and matthew/jason statham have finished, and they lie on the bed in post-coital bliss*

"Sorry about bumping your head on the headboard, luv."

"Its ok, Matthew. It was worth it. My neck is a bit stiff though."

"Why don't you let me massage it for you sweetie?"

"Oh yes that would be nice!"




Reality~ *Jason AKA Phil has grabbed jules' head and is swaying it from side to side. He grabs her head and violently jerks it with a snap*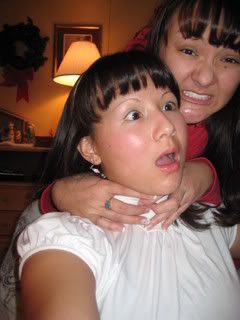 "UK....GAAR....UAGH....MATTHEW....URK...STOP!!!!"

"Sorry jules dear, I don't know what came over me!"

*jules rubs throat*

"That really hurt, Matthew."

"I'm so sorry. I'm stronger than I realize. Cause I've been working out. Let me massage your feet instead, darling."

"Oh yes that would be lovely."


Reality~ *Dr House has pulled out a big needle and is approaching jules' foot.*

"Oh yes Matthew that feels nice......WTF????OW!"
*jules looks down*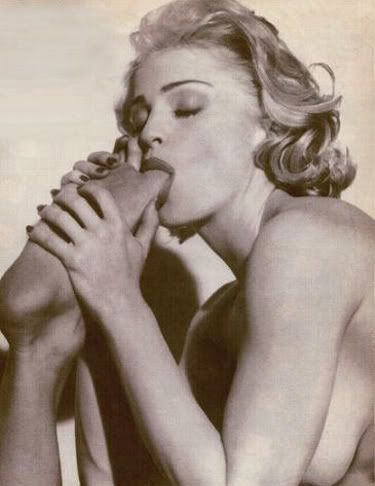 "Matthew did you just bite my toe?
And you look different."

"I told you, I've been working out!"

"Yes I can see that."

*The room begins to shake and lurch violently*

"Matthew what is going on?"

*silence*

"Matthew?? Where are you?? What's going on??"

jules hears a sound like an approaching freight train and realizes that a tornado is approaching. Next to tomatoes, this is her biggest fear.
Panicking, she hides under the bed.

The house is lifted from the ground and sucked into the dark swirling vortex. It seems remarkably calm, so jules goes to the window and looks out.




*items flash before her eyes*




..

Meanwhile in reality, Jimmy and Matthew are sitting at jules' side in her hospital room. Jimmy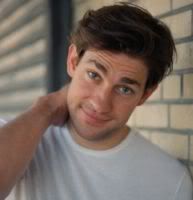 is on the phone with some employees at his restaurant who are panicking over an upcoming health inspection, and Matthew is sketching something in his little book...



Myspace Comments:

jimmy


How did you know that the health inspector was coming? And why didn't you tell ME?
Love the life flashing before your eyes scene. Brought back fond memories of me wanting my $2.

Posted by jimmy on March 31, 2008 - Monday at 10:09 PM
[Remove] [Reply to this]



jimmy


Of course you did, and the very one I wanted. That is SO like you.

Posted by jimmy on April 1, 2008 - Tuesday at 11:38 PM
[Remove] [Reply to this]



Belladonna


Wow! This one was freaky! Very post-modern, Jules, with cool hidden meanings. I see a future for you as a writer of the absurd. "We laugh as we recognize the nightmare" and all that....

Posted by Belladonna on March 31, 2008 - Monday at 10:41 PM
[Remove] [Reply to this]



♥buttmuffin♥


Umm yeah hidden meanings and post modern. Thats what I was aiming for.
Can you email me what you think the hidden meanings are, just to make sure we are on the same track.

Posted by ♥buttmuffin♥ on March 31, 2008 - Monday at 10:45 PM
[Remove] [Reply to this]



Tracy


So freaking hilarious.

Your mind is such a romper room of silly fun.

Posted by Tracy on April 1, 2008 - Tuesday at 12:14 AM
[Remove] [Reply to this]



Belladonna


Romper Room with Miss Muffin! Now look through your magic wand.... Whom do you see? You're probably way too young to get this allusion, aren't you, Jules?

Posted by Belladonna on April 1, 2008 - Tuesday at 1:33 AM
[Remove] [Reply to this]



Jason AKA Phil


i do wonder what goes on in that mind of yours......lol

i am dissappointed that the chararcter was not wearing a thong whilst giving the massage...

Posted by Jason AKA Phil on April 1, 2008 - Tuesday at 7:30 AM
[Remove] [Reply to this]



Tracy


Poor Jason aka Phil...got a big target on you now!

The girls aren't gonna be that forgiving once you throw something like that out there.

ummmm....yuck....lol.

Posted by Tracy on April 1, 2008 - Tuesday at 10:30 AM
[Remove] [Reply to this]



♥buttmuffin♥


I know you do, you nosy bugger.

You wanted to see Jason Statham in a thong? Wow you and Tina really have a lot in common.

Posted by ♥buttmuffin♥ on April 1, 2008 - Tuesday at 9:42 AM
[Remove] [Reply to this]



Tracy


Point...hehe. Point well made, Donna.

Hey, you ever look at some of these pictures and try to figure out the 'arrangement' and go 'what tha?'

Sometimes it just defies explanation...lmao!

Twisty, turny can just make one dizzy...

Posted by Tracy on April 1, 2008 - Tuesday at 8:47 PM
[Remove] [Reply to this]



♥buttmuffin♥


Tracy honestly it sounds like you're spending a lot of time analyzing these kind of photos. Maybe you need to get out more. hehe

Posted by ♥buttmuffin♥ on April 3, 2008 - Thursday at 8:30 AM
[Remove] [Reply to this]



jimmy


Hey! That's MY dollar! He was supposed to be bringing me back my change.

Posted by jimmy on April 1, 2008 - Tuesday at 7:37 PM
[Remove] [Reply to this]



Jason AKA Phil


can't be a dollar, this is england we have real money and anything under £5 is in coins so its got to be a fiver ($10 to you lot)... i am not that cheap....

Posted by Jason AKA Phil on April 2, 2008 - Wednesday at 6:13 AM
[Remove]



Tracy


Jimmy,

You are damned priceless!

Change? k......you take it out with your teeth?

Posted by Tracy on April 1, 2008 - Tuesday at 8:58 PM
[Remove]



Tracy


Now how would you know he got his ass waxed? hehe.

The romper room has some hidden dimensions...

Posted by Tracy on April 1, 2008 - Tuesday at 12:53 PM
[Remove] [Reply to this]



jimmy


No, the teeth are no good for retrieving change from a place like that. Need something stretchy that'll reach such cavernous regions. Like a tongue.

(Hear that Jules? I'm PRICELESS. So quit offering me money. Or at least offer me more.)

Posted by jimmy on April 1, 2008 - Tuesday at 10:40 PM
[Remove] [Reply to this]



♥buttmuffin♥


Priceless? or Worthless?
:P

I'd definitely pay more to see you stick your tongue up Jason's ass.
Or maybe not. ewwwww.

Posted by ♥buttmuffin♥ on April 2, 2008 - Wednesday at 8:03 AM
[Remove] [Reply to this]



jimmy


Oh no, not my tongue. Did you SEE that ass? Gonna take an anteater tongue to probe between them cheeks.

Posted by jimmy on April 2, 2008 - Wednesday at 8:32 AM
[Remove]



Tina Beana


Hmmmmmmmmmm maybe, hey maybe he's wants to see Jason Statham in a thong as a treat for me, yes .................... mmmm maybe not lol !!

Posted by Tina Beana on April 1, 2008 - Tuesday at 10:36 AM
[Remove] [Reply to this]



Simon, AMS


Ok, so if you're Dorothy, who is the Scarecrow, the Tin Man and the Cowardly Lion? Or Toto?

Posted by Simon, AMS on April 2, 2008 - Wednesday at 4:15 PM
♥buttmuffin♥


Well, Jimmy stole Pedro the cat, so I guess he would be Toto.
As for the rest, I'll have to think about it. I hadn't really planned to delve any further into the Wizard of Oz storyline...haha

Posted by ♥buttmuffin♥ on April 2, 2008 - Wednesday at 4:29 PM
[Remove] [Reply to this]