Buttmuffin Strikes Back Part 2
Buttmuffin Strikes Back Part 2
Current mood: smooshed
Category: smooshed Life
Jules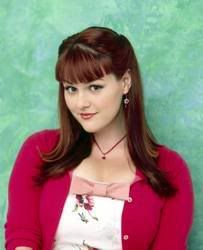 has made all the arrangements and is waiting for Belladonna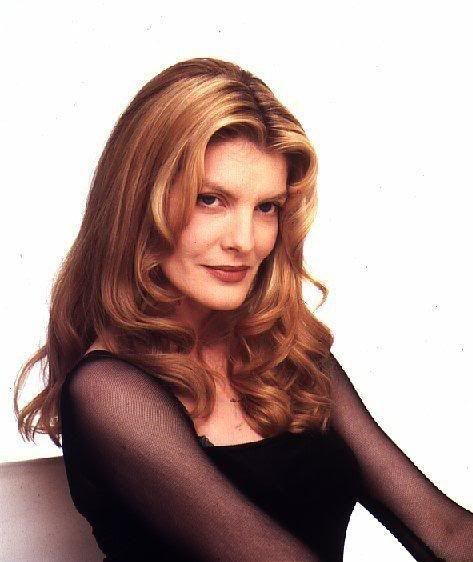 to arrive so they can start their road trip across the country.
It has been a very long, hard year and jules is really looking forward to this trip. While she is waiting, jules makes an awesome cd for the trip.

Ric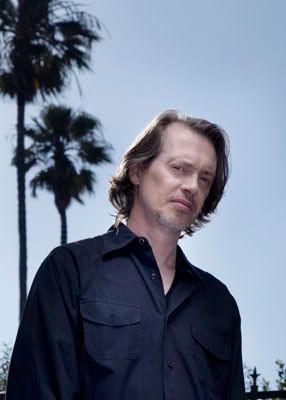 is parked outside the office waiting for jules to come out so he can surprise her with his present...
*cue suspenseful music*
Meanwhile, over in England...
It is still raining and Neale's hair has gotten damp,
so he runs home to write a poem about it...
but first he stops by the doughnut shop.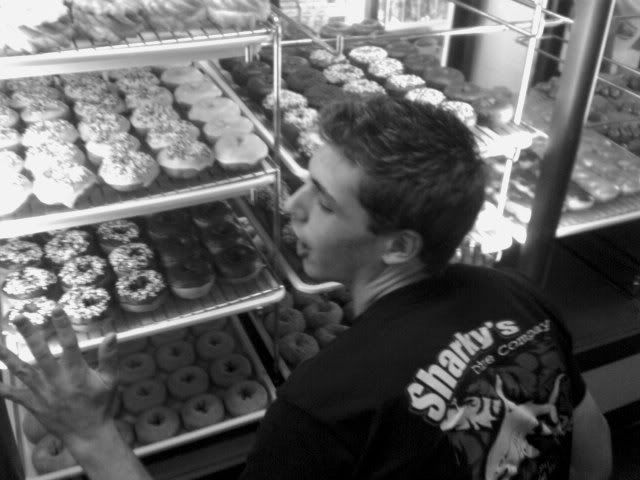 But unfortunately, it is closed. This dismal turn of events (damp hair, no doughnuts) has inspired him to write a very depressing poem about his horrible life.
Chilli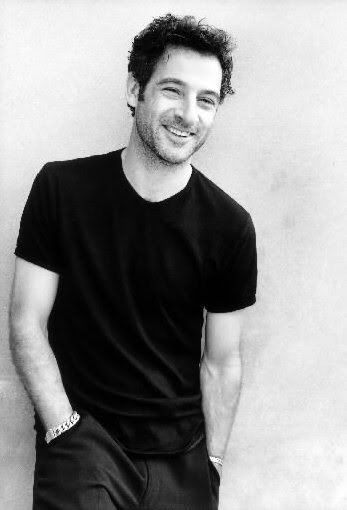 has just purchased a big vat of Passionata de Juicy Juice (the strongest red wine known to mankind)

and is sitting down to ...just test it... and make sure it has not gone flat...he is not a big drinker honestly.
David
takes a break from changing his profile song to have a potato with beans and contemplate life....then suddenly he realizes that tomorrow is Monday. This both sucks
and
blows.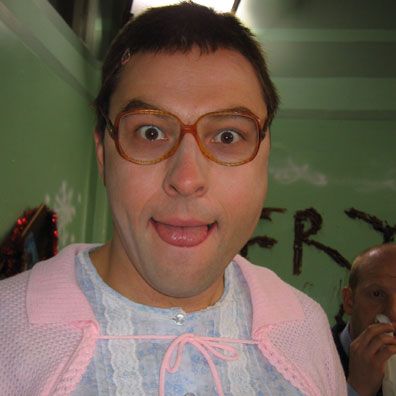 eh eh EH???
Rhoda
has decided to take a break from myspace and just shag Angus round the clock. So I am assuming she won't be giving me comments or kudos. Hell with her.
Chickwah
signs on MSN to dispense some worldly advice to the poor misguided jules.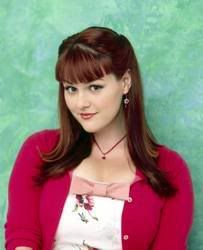 Chickwah: Hey!!
Jules: Hey!! Guess what?! I am going on a road trip with Belladonna!! I'm just sitting here waiting for her to show up. YAY!
Chickwah: Oh that sounds lovely! You need to get away after all the shit you've been through this year!! And you definitely need to get off the computer.
Jules: Haha tell me about it. ROFL
*horn honks*
Jules: Oh crap I think she's here! I gotta go!! Byee!! XXX
Chickwah: Have fun, be careful! xxx
Belladonna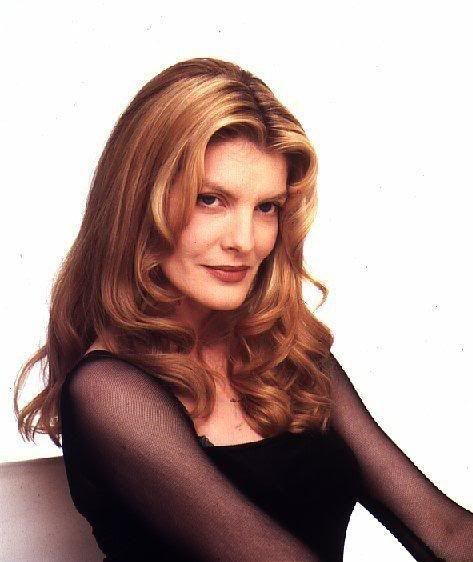 has arrived and she is parked outside the office honking the horn.
Jules hops in.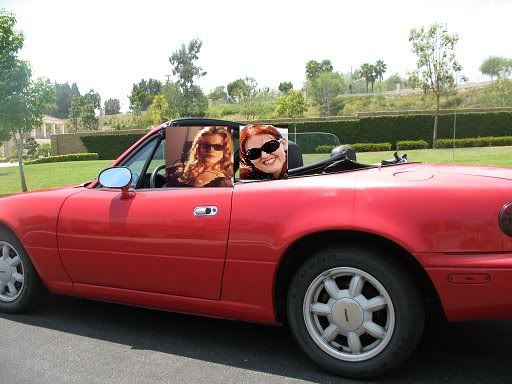 "Are we in a big hurry or something? Why didn't you come inside the office?"
"There is a strange man sitting across the parking lot staring at me! I thought I better just stay in the car!"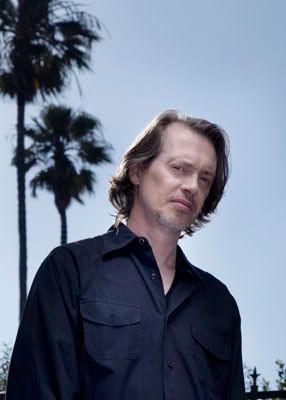 Jules glances over at the man. "Am I imagining things or does he look just like Ric?"
"OMG He does! How strange!"
"Ok let's go... I made us an awesome cd for the drive!"
Now I gotta cut loose, footloose.. kick off your Sunday shoes...
"woo hoo!!"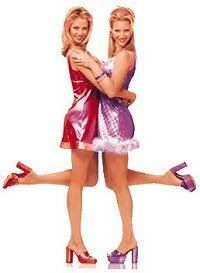 *tires screech*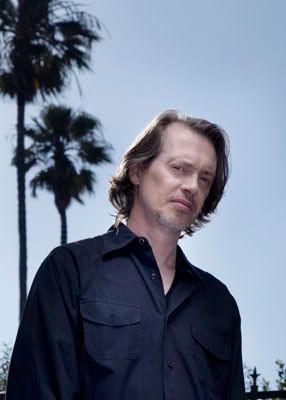 Ric starts the car, and follows them...
9 hours later
Belladonna and Jules check into a hotel and head over to the bar
for a drink.
Ric checks into the room across from them.
There's a kickin band playing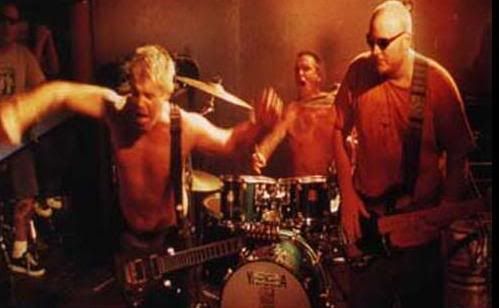 and pretty soon they are both a little drunk. Belladonna stumbles to the bathroom.
Jules
has not had sex in a
very very very very very very very
long time.
She sees a man staring at her from across the bar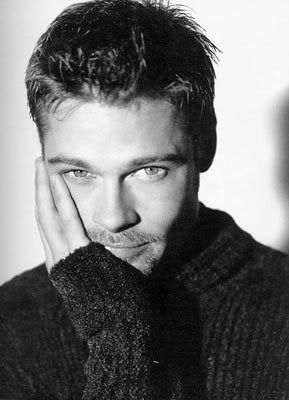 and he looks damn
FINE
, and a little familiar.
He walks over.
"Hiya muffin! It's Markus!"
"OMG Markush!!!" *hugs him very very tightly* "I can't effing believe it! What are yoush doin here?"
"Checking out this new band, I heard they were pretty good."
"Yeah they are effing aweshum." *hugs Markus again*
Belladonna returns from the bathroom, "Hey Markus!! How great to finally meet you!! Just out of curiosity, why are you wearing a turtleneck in August?"
"Oh, right. I have to keep my enormous adam's apple covered up. It causes too much attention."
Jules' mouth drops open...and she begins to drool a little.
Belladonna giggles...*hic*
Ric, watching from a table in the back, is not pleased.
myspace comments
oda Whitehorse


In fact Rhoda hasnt seen Angus for 2 weeks and is concentrating hard on setting up her big business because its better to be self sufficient than rely on any Angus characters to make life better.

Shes also just watched a VERY disturbing programme about global warming and is thinking of throwing herself off a bridge.

Pass me the gin and tonic.

Maybe if we all stay at home and use our computers we wont make so much CO2. maybe I should get back to myspace right away.

*Rhoda disappears down the garden with large bottle of gin and big handkecheif*

-x-x-x-

Posted by Rhoda Whitehorse on September 21, 2008 - Sunday 2:59 PM
[Remove] [Reply to this]



♥buttmuffin♥


Oh oops there you are! Sorry bout that dearie!
Oh well I shall have to write that into the story next time.
Yes well I have been doing my part by sitting here at the effing computer for 2 days straight.
Be careful with that large bottle, dearie, can you hand it to me before you jump? Wouldn't want you getting cut.

xx

Posted by ♥buttmuffin♥ on September 21, 2008 - Sunday 3:02 PM
[Remove] [Reply to this]



NE@LE


lol, you don't know how distressing it is too not be able to get your hands on your doughnuts...lol
fortunately i've retired from sad poems....no reason anymore :p

Posted by NE@LE on September 21, 2008 - Sunday 3:05 PM
[Remove] [Reply to this]



Belladonna


Loving our road trip!

"Hiya, Markus!" *waving*

Looks like Belladonna is about to retire stage left, and Jules is about to get lucky! Tee hee!

Or am I premature since the Adam's Apple is hidden? ;)

Posted by Belladonna on September 21, 2008 - Sunday 3:28 PM
[Remove] [Reply to this]



♥buttmuffin♥


Hey it IS my movie after all ROFL! But I can get you a man too...send me a suggestion and I'll work him right in. :P

Posted by ♥buttmuffin♥ on September 21, 2008 - Sunday 3:38 PM
[Remove] [Reply to this]



Mark


Nice one Jules, you're awesome. Looks like you're note the only one with too much time on their hands, lol. Thanks for your comment on the poem.

Posted by Mark on September 21, 2008 - Sunday 3:48 PM
[Remove] [Reply to this]



Paul


2 thumbs up muffin, the suspense and intrigue is killing me

Posted by Paul on September 21, 2008 - Sunday 5:29 PM
[Remove] [Reply to this]



♥buttmuffin♥


Thanks...I know some of it makes no sense unless you know the people I am making fun of... but hopefully you will enjoy it!

Posted by ♥buttmuffin♥ on September 22, 2008 - Monday 7:26 AM
[Remove] [Reply to this]



Simon Truebrit


Still not letting us see what's in the box,eh! Good move, keeps the suspense high. Let's hope Chili's not completly smashed by the time you get him into the story (or is that in the plot?)

Posted by Simon Truebrit on September 22, 2008 - Monday 12:52 PM
[Remove] [Reply to this]



Chilli


Hi Si .. I fooking l-love you, i weally dooo *staggers about a bit knocking over assorted object d'art* you're fooking luvverly you are *staggers off to bed, misses bed woefully and kips on the floor*

Posted by Chilli on September 22, 2008 - Monday 3:26 PM
[Remove] [Reply to this]



Pippa


I'm booking tickets for the next thrilling installment.....
Here's hoping that Chilli's part is much bigger in the next episode & I wonder if Neale will finally get his doughnuts? ;-)

Posted by Pippa on September 22, 2008 - Monday 2:29 PM
[Remove] [Reply to this]



Markus


Hey, how 'bout that? I'm HOT in my pic! I mean good grief, I'm freakin' hot wearing this turtleneck in August. Oh well, the burden of a gianormous Adam's apple. Anyway, "Hi, Muffin and Donna." I love stories like these where I get to meet beautiful babes in a bar with great music. I can't imagine how this could get any better...

Posted by Markus on September 23, 2008 - Tuesday 10:32 AM
[Remove] [Reply to this]



Lorraine


I am loving this:)) Strangley, I am thinking that Markush soundsh a bit like Sean Connery playing Jamesh Bond.
Any news on the lederhosen?

Posted by Lorraine on September 26, 2008 - Friday 10:56 AM
[Remove] [Reply to this]



Pippa




Lederhosen, OMG, did someone mention lederhosen?! Why the slightest whiff of them and I swear I come over all Julie Andrewsie......!

*Pippa starts singing very, very badly, whilst stumbling up a hill & clears the Alps totally of goat herds & annoying Von Trapp family kids...*

Posted by Pippa on September 26, 2008 - Friday 1:12 PM
[Remove] [Reply to this]



Pippa


My God! I never knew Hugh Grant had a thing for Lederhosen! PHWOARRRRR !!!

BTW, I love the way he's in ignorant bliss that he's just about to be attacked from above by some alien creature..

;-)

Thanks ever so Lorraine...
xx

Posted by Pippa on September 27, 2008 - Saturday 1:45 AM
[Remove] [Reply to this]