50 cent can take his lollipop and shove it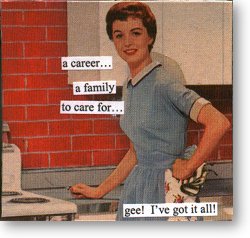 not to mention all the freakin animals

Song for the Day: Livin' it Up (oh yeah) Friday Night- Bell & James
Fun Link for the Day: click
here
I have had another busy busy week. Between work, pedatrician visits, eye dr. appts, and trips to the gym and hell-mart its been fun. When I took Pooh-Bear my adorable princess to her 4-yr checkup, she had to have several shots. Needless to say, they hurt! On the way out, she said, "Well, that was MEAN. When we come back here, I am making her apologize." She sobbed quietly in the back until I stopped at DQ for a dilly bar. She ate the whole thing and passed out.
My friend Candice sent me this today:

FUNERAL PROCESSION
(DON'T SKIP THE PRAYER AT THE END . . . IT'S PRICELESS!)
A woman was leaving a convenience store with her morning coffee
when she noticed a most unusual funeral procession approaching the
nearby cemetery. A long black hearse was followed by a second long black hearse about 50 feet behind the first one. Behind the second hearse was a solitary woman walking a pit bull on a leash. Behind her, a short distance back, were about 200 women walking single file.
The woman was so curious that she respectfully approached the woman
walking the dog and said, "I am so sorry for your loss, and I know
now is a bad time to disturb you, but I have never seen a funeral like this. Whose funeral is it?"
"My husband's."
"What happened to him?"
The woman replied, "My dog attacked and killed him."
She inquired further, "Well, who is in the second hearse?"
The woman answered, "My mother-in-law. She was trying to help my
husband when the dog turned on her.
A poignant and thoughtful moment of silence passed between the two
women.
"Can I borrow the dog?"
"Get in line."

A Woman's Prayer:
Dear Lord,
I pray for:
Wisdom, To understand a man.
Love, To forgive him and;
Patience, For his moods.
Because, Lord, if I pray for Strength
I'll just beat him to death.
AMEN!

other fun stuff borrowed/stolen from the net
A college class was asked to wright a short story in as few words as possible containing, (1) Religion (2) Sexuality (3) Mystery
There was only one A paper in the whole class:
Good God I'm pregnant.
I wonder who did it?
Dirty Joke:

A man goes to his doctor for an annual check up. The doctor says "I'll need you to come back tomorrow with a urine sample, a poo sample and a sperm sample".
The man replies "Right so doctor, I'll bring'em by tomorrow"
When he gets home his wife asks "Well what did he say ?"
The man replies
"He needs me to bring in a pair of your underwear."


The following were taken off actual police car videos around the country:



"Relax; the handcuffs are tight because they're new. They'll stretch out after you wear them awhile."
"Take your hands off the car, and I'll make your birth certificate a worthless document."
"If you run, you'll only go to jail tired."
"Can you run faster than 1,200 feet per second? In case you didn't know, that is the average speed of a 9mm bullet fired from my gun."
"So you don't know how fast you were going. I guess that means I can write anything I want on the ticket, huh?"
"Yes, Sir, you can talk to the shift supervisor, but I don't think it will help. Oh ... did I mention that I am the shift supervisor?"
"Warning! You want a warning? O.K., I'm warning you not to do that again or I'll give you another ticket."
"The answer to this last question will determine whether you are drunk or not. Was Mickey Mouse a cat or a dog?"
"Fair? You want me to be fair? Listen, fair is a place where you go to ride on rides, eat cotton candy, and step in monkey do-do."
"Yeah, we have a quota. Two more tickets and my wife will get a toaster oven."
"In God we trust, all others we run through NCIC."
"Just how big were those two beers?" "
No sir we don't have quotas anymore. We used to have quotas but now we're allowed to write as many tickets as we want."
"I'm glad to hear the Chief of Police is a good personal friend of yours. At least you know someone who can post your bail."
And the best one is.... "You didn't think we give pretty women tickets? You're right, we don't. Sign here."
I've seen these several times, yet they never cease to amuse me:
From The Retriever, Actual Analogies and Metaphors Found in High School Essays: (presumably American...)
1. Her face was a perfect oval, like a circle that had its two sides gently compressed by a Thigh Master.
2. His thoughts tumbled in his head, making and breaking alliances like underpants in a dryer without Cling Free.
3. He spoke with the wisdom that can only come from experience, like a guy who went blind because he looked at a solar eclipse without one of those boxes with a pinhole in it and now goes around the country speaking at high schools about the dangers of looking at a solar eclipse without one of those boxes with a pinhole in it.
4. She grew on him like she was a colony of E. coli and he was room-temperature Canadian beef.
5. She had a deep, throaty, genuine laugh, like that sound a dog makes just before it throws up.
6. Her vocabulary was as bad as, like, whatever.
7. He was as tall as a six-foot-three-inch tree.
8. The revelation that his marriage of 30 years had disintegrated because of his wife's infidelity came as a rude shock, like a surcharge at a formerly surcharge-free ATM.
9. The little boat gently drifted across the pond exactly the way a bowling ball wouldn't.
10. McBride fell 12 stories, hitting the pavement like a Hefty bag filled with vegetable soup.
11. From the attic came an unearthly howl. The whole scene had an eerie, surreal quality, like when you're on vacation in another city and Jeopardy comes on at 7:00 p.m. instead of 7:30.
12. Her hair glistened in the rain like a nose hair after a sneeze.
13. The hailstones leaped from the pavement, just like maggots when you fry them in hot grease.
14. Long separated by cruel fate, the star-crossed lovers raced across the grassy field toward each other like two freight trains, one having left Cleveland at 6:36 p.m. traveling at 55 mph, the other from Topeka at 4:19 p.m. at a speed of 35 mph.
15. They lived in a typical suburban neighborhood with picket fences that resembled Nancy Kerrigan's teeth.
16. John and Mary had never met. They were like two hummingbirds who had also never met.
17. He fell for her like his heart was a mob informant and she was the East River.
18. Even in his last years, Grandpappy had a mind like a steel trap, only one that had been left out so long, it had rusted shut.
19. Shots rang out, as shots are wont to do.
20. The plan was simple, like my brother-in-law Phil. But unlike Phil, this plan just might work.
21. The young fighter had a hungry look, the kind you get from not eating for a while.
22. "Oh, Jason, take me!" she panted, her breasts heaving like a college freshman on $1-a-beer night.
23. He was as lame as a duck. Not the metaphorical lame duck, either, but a real duck that was actually lame, maybe from stepping on a land mine or something.
24. The ballerina rose gracefully en pointe and extended one slender leg behind her, like a dog at a fire hydrant.
25. It was an American tradition, like fathers chasing kids around with power tools.
26. He was deeply in love. When she spoke, he thought he heard bells, as if she were a garbage truck backing up.
27. She was as easy as the TV Guide crossword.
28. Her eyes were like limpid pools, only they had forgotten to put in any pH cleanser.
29. She walked into my office like a centipede with 98 missing legs.
30. It hurt the way your tongue hurts after you accidentally staple it to the wall.
Ever Wonder ?
1. Who was the first person to look at a cow and say, "I think I'll squeeze these dangly things here, and drink whatever comes out?"
2. Who was the first person to say, "See that chicken there... I'm gonna eat the next thing that comes outta its butt."
3. Why do toasters always have a setting that burns the toast to a horrible crisp, which no decent human being would eat?
4. Why is there a light in the fridge and not in the freezer?
5. If Jimmy cracks corn and no one cares, why is there a song about him?
6. Can a hearse carrying a corpse drive in the carpool lane?
7. If the professor on Gilligan's Island can make a radio out of coconut, why can't he fix a hole in a boat?
8. Why do people point to their wrist when asking for the time, but don't point to their crotch when they ask where the bathroom is?
9. Why does your OB-GYN leave the room when you get undressed if they are going to look up there anyway?
10. Why does Goofy stand erect while Pluto remains on all fours? They're both dogs!
11. If Wile E. Coyote had enough money to buy all that Acme crap, why didn't he just buy dinner?
12. If quizzes are quizzical, what are tests?
13. If corn oil is made from corn, and vegetable oil is made from vegetables, then what is baby oil made from?
14. If electricity comes from electrons, does morality come from morons?
15. Is Disney World the only people trap operated by a mouse?
16. Why do the Alphabet song and Twinkle,Twinkle Little Star have the same tune?
17 Stop singing and read on .....
18. Do illiterate people get the full effect of Alphabet Soup?
19. Why do they call it an asteroid when it's outside the hemisphere, but call it a hemorrhoid when it's inyour butt?
20. Did you ever notice that when you blow in a dog's face, he gets mad at you, but when you take him on a car ride, he sticks his head out the window?
21. Does pushing the elevator button more than once make it arrive faster?
Have a great weekend! :)