BREAKING NEWS!! PEDRO ESCAPES!!!
9:00am
I have just been informed that Pedro has made a daring escape from his captor, that fiend Jimmy!!! I've just received these startling photos via email from a private investigator who has been following the case.


Apparently he has stolen a car and is fleeing in it as we speak!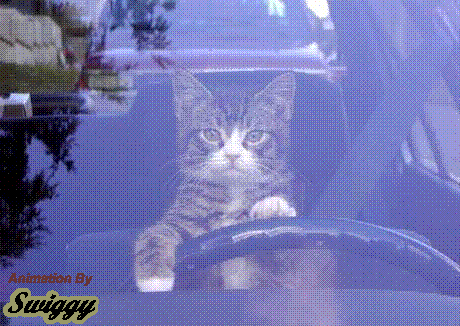 *chuckle* Pedro never did like having his picture taken.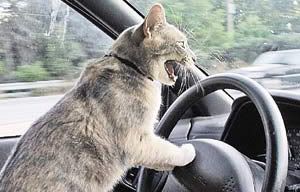 He seems quite agitated but traffic can be rather bothersome in Morehead City.


I wish I knew more details regarding his escape, but I will continue updating this blog as I find out more.




11am
Apparently Pedro has stopped to pick up Bjork...I've no idea what she was doing in North Carolina, nor why she was hitchhiking. And I told Pedro hundreds of times not to pick up strange women, especially ones from Iceland.






2pm
I am waiting patiently to hear from Pedro...the drive to Otway is not very far, but apparently he keeps stopping to pick up women...WTF??





3pm
Pedro won't be coming home tonight after all.


Apparently some of those women were paid professionals.
I just hope I can get there to make bail before that bastard Jimmy does.





UPDATE! 5pm: I went to the magistrate's office to bail out Pedro and someone claiming to be his "wife" had already bailed him out. Well...they were still in the parking lot, and I jumped on the car as they were trying to drive off. It was that bitch Bjork. WTF? Doesn't she have anything better to do?? Anyway I distracted her with some liquid eyeliner and a feather boa, and grabbed Pedro. He's now home, safe and sound. I've asked him about his experience, and told him that my readers wish to know as well. He shrugged and told me to write the following:

"I cannot express the horrific events that have unfolded over the last month of my life. I have witnessed things that no man, let alone cat, should ever have to see. One of these days, I will be able to tell you everything, but for now, I need to regain my strength. Where the hell is my meow mix?"



535pm Update: Pedro is resting comfortably. I must admit I am a bit confused at the moment, I just found this photo in his wallet.


Judging from this, Pedro seems to have faired remarkably well in captivity, he appears to have been allowed to roam free whilst that evil Jimmy slumbered. Interesting.





9pm: Pedro has spent the last 3 and a half hours licking himself. When pressed for details, he simply stated that he felt "icky".




915pm: Pedro has defecated in the hallway across from my bedroom. Although the litterbox was in plain sight! When I questioned him, he said "Buttons did it."
Buttons response: "Pedro is a f'ing liar."




925 pm: Pedro has spewed on my rug that I had just vacuumed. I am not pleased and am now wondering why the hell I didn't just let Bjork have his fat furry ass.



930pm: *jules throws Pedro outside and locks door*

myspace comments:

♥buttmuffin♥


I just asked my boss and he won't let me leave work early. DRAT! When I told him that my cat had escaped a ruthless kidnapper, picked up prostitutes and ended up in jail, he said "Riiiiight" in a very sarcastic manner.
Hmmph. No one seems to take me seriously!!!!! At this rate I'll never get there before the Jimster.

Posted by ♥buttmuffin♥ on April 3, 2008 - Thursday at 3:44 PM
[Remove] [Reply to this]



♥buttmuffin♥


Have you not read her comments today? Apparently that dashing knight Philip has impregnated her, despite Eynon's protests that it was impossible given his armour; I argued that surely there is a flap of some sort allowing for intimate relations and bathroom breaks and that is was, yes indeedy, quite possible. I guess time will tell.

Posted by ♥buttmuffin♥ on April 3, 2008 - Thursday at 4:24 PM
[Remove] [Reply to this]



Philip


I went to the chemist and asked for some protection and they gave me the amored suit what was I supposed to say ?


Px

Posted by Philip on April 3, 2008 - Thursday at 5:31 PM
[Remove] [Reply to this]



Belladonna


Why do I look so bored? By the size of that condom, I should be scared as hell and running for the door!

Posted by Belladonna on April 4, 2008 - Friday at 12:52 AM
[Remove] [Reply to this]



♥buttmuffin♥


Yummy! I hope its one of those chocolatey ones like they have at Olive Garden.

Posted by ♥buttmuffin♥ on April 4, 2008 - Friday at 10:12 PM
[Remove]



♥buttmuffin♥


I don't know Philip but things sure are different in England.
At any rate, it did not seem to dampen Donna's enthusiasm. Her sweetness belies the fact that she is a wily minx who is very bendy.

Posted by ♥buttmuffin♥ on April 3, 2008 - Thursday at 5:53 PM
[Remove] [Reply to this]



Belladonna


I'm up here in effing Rock Hill, South Carolina, surrounded by scores of toothless rednecks going "hey, little missy," and what are my lovely friends doing? Talking about me! Ha!

Posted by Belladonna on April 4, 2008 - Friday at 12:50 AM
[Remove] [Reply to this]



jimmy


I tried to stop them from talking about you, but they overpowered me. And...and..they touched my special places!

Posted by jimmy on April 4, 2008 - Friday at 9:52 PM
[Remove]



Tracy


LMAO...Bendy minx....LOVE IT....YOWWWWWW, BABY!!! Donna's got it goin' on!!!!

Posted by Tracy on April 3, 2008 - Thursday at 8:29 PM
[Remove] [Reply to this]



♥buttmuffin♥


She thinks she has us all fooled with her cute and innocent act. Psh.
I know all about HER type.

Posted by ♥buttmuffin♥ on April 3, 2008 - Thursday at 8:36 PM
[Remove]



jimmy


Yes, Pedro is clever indeed. For a cat, anyway. He used the ol' 'i gotta go to the bathroom real bad' trick. So being the kindhearted man that I am,I let him out to piss in my neighbor's kids' sandbox. Suddenly, he flips a gob of sand in my eyes! Which wouldn't have been so bad if it hadn't contained a turd that I had buried in it earlier (I have catlike tendencies).
He used this opportunity to escape. The last I saw of him he was leaping into a car that had been left running.

Posted by jimmy on April 3, 2008 - Thursday at 4:26 PM
[Remove] [Reply to this]



♥buttmuffin♥


That explains this photo.... Geez Jimmy seems like you would have waited until everyone was gone to do that.


Posted by ♥buttmuffin♥ on April 3, 2008 - Thursday at 5:35 PM
[Remove] [Reply to this]



Kevin


I couldn't be more relieved that Pedro the Cat is safe and sound after his fur raising ordeal.I think he deserves to roll a catnip joint and kick back and relax.He needs to eat a little better than Meow Mix after this trauma too.

Posted by Kevin on April 3, 2008 - Thursday at 5:26 PM
[Remove] [Reply to this]



Philip




Thank god I thought Pedro was your adopted Mexican Child.

I never can find Pussy....cat (mine) either!!

Px

Posted by Philip on April 3, 2008 - Thursday at 5:26 PM
[Remove] [Reply to this]



♥buttmuffin♥


I'm not sure if you're referring to the ransom for my CAT or the pricetag on my pussy. But in either case, I don't like your insinuations, Mister.
FYI I was gonna pay you that $2 but then Jason showed me those polaroids from the other night and ok, it was an impulse buy perhaps, but I simply *had* to have them.
(if anyone wants a peek go to Belladonna's "Here's What Happened" blog on page 2)

Posted by ♥buttmuffin♥ on April 3, 2008 - Thursday at 10:07 PM
[Remove] [Reply to this]



Belladonna


I saw it, and it is an interesting shot, despite the Mardi Gras mask, which hides his lovely face. The Paypal idea is pure genius, dear.

Posted by Belladonna on April 4, 2008 - Friday at 12:55 AM
[Remove] [Reply to this]



Chickwah


In view of Pedor's defecating and spewing, he may be displaying signs of Stockholm Syndrome. Has he pinned up photos of Jimmy next to his cat basket?

Get that cat some therapy!

Posted by Chickwah on April 5, 2008 - Saturday at 1:57 AM
[Remove] [Reply to this]



♥buttmuffin♥


Don't worry Chickwah he has an appointment Monday morning. He's started mumbling something about Jimmy's secret spots and then he will twitch uncontrollably for several minutes.
I wish I was trained in cat therapy but sadly I only do hamsters.

Posted by ♥buttmuffin♥ on April 5, 2008 - Saturday at 10:09 AM
[Remove] [Reply to this]



jimmy


You should do guinea pigs, they're way better endowed than hamsters, gerbiles, and jimmys.

Posted by jimmy on April 5, 2008 - Saturday at 4:44 PM
[Remove] [Reply to this]



♥buttmuffin♥


I'm gonna assume you meant gerbils cause I don't know wtf a gerbile is. :P
and yes I've heard guinea pigs are better endowed that you, but you are furrier.

Posted by ♥buttmuffin♥ on April 5, 2008 - Saturday at 5:52 PM
[Remove] [Reply to this]



Chickwah


Sorry! I't s early and my typos are always at a peak early morning! My apologies to Pedro!

Posted by Chickwah on April 5, 2008 - Saturday at 1:58 AM
[Remove] [Reply to this]



♥buttmuffin♥


I won't tell him. He's already fussed me out for some typos I made while typing his autobiography. He has been dictating to me all morning! I told him I needed a break and so now he is lying on the deck outside proofreading Chapters 3-5.

Posted by ♥buttmuffin♥ on April 5, 2008 - Saturday at 10:12 AM
[Remove] [Reply to this]



Mish


Clever.....

GO Pedro Go... Superstar cat.

Please let him back in Jules....

Mx

Posted by Mish on April 5, 2008 - Saturday at 4:20 AM
[Remove] [Reply to this]



Chickwah


Having an older sister who used to blame me for all her wrongdoings, I can see his point. It didn't help that I blush easily - so look guilty even when I'm totally blameless. But I suppose cats don't blush much.

Posted by Chickwah on April 5, 2008 - Saturday at 11:02 AM
[Remove] [Reply to this]



jimmy


I suppose it's time for me to retire. Hand me the amnesia ray,JAP.

Posted by jimmy on April 5, 2008 - Saturday at 4:49 PM
[Remove] [Reply to this]