Buttmuffin: The Movie Part 11
Matthew
and Jimmy
struggle to lift jules' unresponsive body. Jimmy grabs her head and Matthew grabs her feet. Originally it was the other way round but Matthew kept dropping jules' head onto the stairs.
They finally get her into the car after much grunting and groaning and cursing and mumbling about how much jules bloody weighs. They drive to the nearest hospital.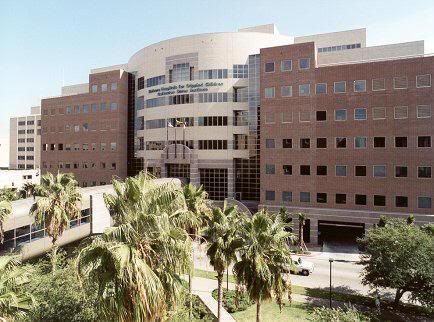 When they arrive, an orderly comes out and helps them get jules onto a gurney. As they are wheeling her into the hospital, a strange man comes running up.


"I can help this woman!!"
"Who the hell are you?" asks Matthew.
"Its me, Jason AKA Phil."
"Why are you in the movie now?" asks Jimmy.
"I dunno maybe because I put muffins in the comments. Who cares, man??? I'm in the bloody movie!!"

*dances about giddily*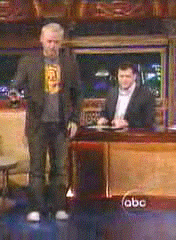 "I'm happy for you" responds Matthew.
"Seriously, jules said her neck was stiff the other day. Its probably just a pinched nerve. I know just the trick to fix her up."


*sees dubious look on Jimmy's face*

"No, SERIOUSLY I am a trained masseuse. Now back up and let me have a go."

"Ok fine," says Matthew, "I guess it can't hurt."
Jason AKA Phil takes jules' head into his hands and turns it from side to side gently in a few practice runs. Then he turns it quickly with a snap, as we hear a grotesque cracking noise. "Ok good. That ought to do the trick. She should wake up any moment."


*silence*




"Any moment, just watch."



*silence*




"Hmmm...just a few more moments."



*silence*



"Well perhaps you should take her inside then. This is a good hospital they fixed me finger!"

*holds up crooked finger*


*runs away in crazed manner*
They enter the hospital and the only doctor in service today is Dr Gregory House. The meanest SOB to ever take the Hippocratic Oath.
"Don't let my good looks fool you," he says smarmily, "I'm brilliant.
Hmmm...looks to me like she may be faking it."
*takes big needle out of drawer and pokes jules' foot with it*
*no response*



"Hmm...maybe not." *nods at nurse* "Well, go wheel her into a room and run a barrage of unnecessary and costly tests that will all prove inconclusive."
Dr. House walks over to his whiteboard and starts making a list.
*looks at his staff* "Any ideas?"
"Lupus?"
"GRRR its NEVER lupus you IDIOTS!"

"Myocardial Infartion?"
*nods* "Run an EKG, a CAT scan and an Echo. MOVE!"
*staff scatter off in all different directions*
Dr. House approaches Matthew and Jimmy. "Don't worry. We'll figure it out eventually. Sure, we'll nearly kill her several times, misdiagnose her over and over and give her medicine that will possibly damage her organs and produce no visible improvement, but at the last possible moment I'll have an epiphany whilst eating my sandwich in the cafeteria. So go away now, I need to go play a joke on Wilson."


Belladonna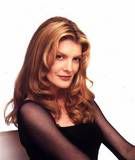 arrives at Rhoda's.
Rhoda is sitting in a chair sipping a cosmopolitan. "So, sister, we meet again."
"At last," says Rhoda, rising to her feet.
"I should have taken care of you while you were still in pigtails," says Belladonna menacingly.
"Ha! As if you could ever destroy ME!"
*menacingly upbeat music begins*
Laurie
and Melissa
are at a the rodeo dancing
and having a good time. They marvel at Laurie's friend Marky, who has managed to maneuver his way from one end of the club to the other with his eyes completely shut. And the man can dance.

*Laurie's cell phone rings*
"Hello?"
"Laurie, its Matthew. Listen I have bad news."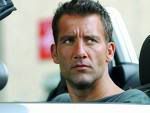 "Oh Matthew! I'm sorry we couldn't solve your case, we ran into a dead end on that lead," lies Laurie. (She doesn't want anyone to know someone kicked her ass)
"No, its nothing to do with that, its jules. She's in the hospital."
"We'll be right there."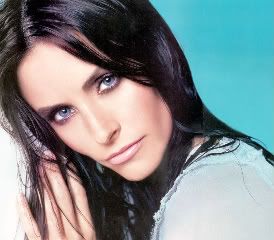 *click*

Byron is finally out of the shower. He looks at himself in the mirror.
"

My

, aren't

you

a handsome fellow."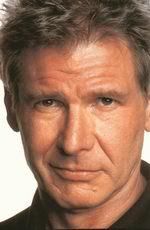 "Why

yes

, I am. I wash up quite nicely."

*turns around and admires his nubile gay ass*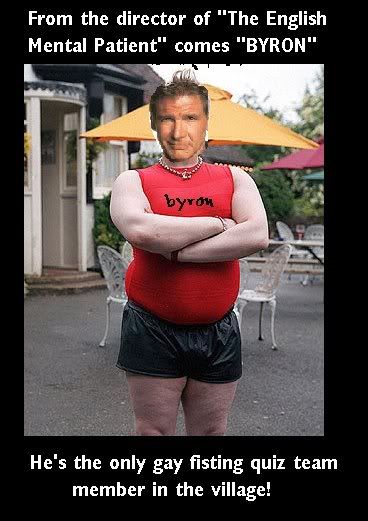 "HEY! I'M NOT EFFING GAY!"
*hehe sorry*
"Although, my grooming habits
are
quite impeccable for a heterosexual."
Head appears.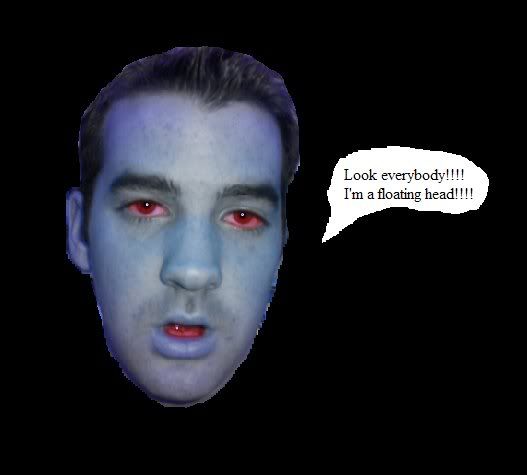 "Umm do you always talk to yourself in the mirror??" says head.
"No, I do
not
, you smart ass. Sometimes there is no mirror in the room."
*Byron suddenly gets a pained look on his face*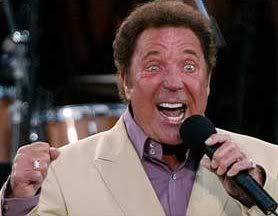 "What's wrong," inquires head.
"It's my psychic toe. I think something bad is going to happen."
"DUH! I already told you that!!" says head.
"I don't care for your tone. I shan't be talking to you anymore."
*head rolls eyes*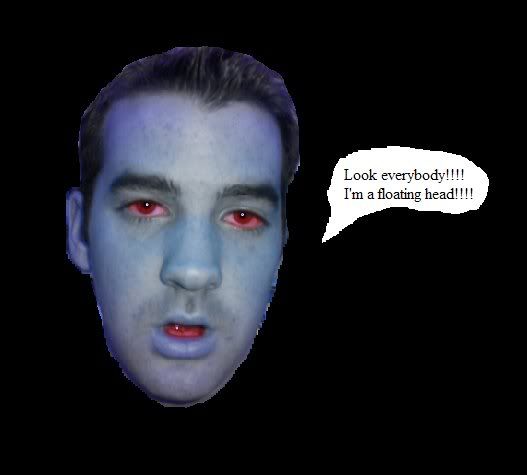 Byron sashays out of the door.
"Come Mr Teddy let's go to the Whitehorse for that mixer party."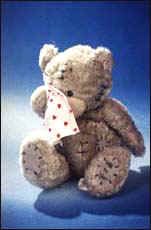 Myspace Comments:


jimmy


That's it,tomorrow the kids are going to there grandma's, bc I'm going to see 'Byronback Mountain'.

Posted by jimmy on March 21, 2008 - Friday at 10:35 PM
[Remove] [Reply to this]



Belladonna


Oh, I have to see that one with you, Jimmy! No, wait, after seeing that movie poster, I'm not sure I have the stomach for it....

Posted by Belladonna on March 22, 2008 - Saturday at 1:21 PM
[Remove] [Reply to this]



♥buttmuffin♥


He's not really gay, honestly. He's just very clean and very British. And the only man he is attracted to is himself.

Wait a minute, YOU'RE very clean too...hmmm one of the first signs....

Posted by ♥buttmuffin♥ on March 21, 2008 - Friday at 10:37 PM
[Remove] [Reply to this]



Jason AKA Phil


i have never moved sp well on the dance floor...lol

why isw there no stand in pic for you??

if the doctor had the brains to check for Rohypnol they may be able to wake u up.... i reckon they slipped it in ur drink...

Posted by Jason AKA Phil on March 22, 2008 - Saturday at 6:33 AM
[Remove] [Reply to this]



♥buttmuffin♥


Ok Jason I put you in the damn movie and you gave me no kudos. WTF? You will have to meet with an "accident"

I couldnt find a pic of an unconscious redhead

Posted by ♥buttmuffin♥ on March 22, 2008 - Saturday at 9:47 AM
[Remove] [Reply to this]



Jason AKA Phil


if u look i have not given kudos to any blog ever, thats just my way.....

its too easy for people just to give them willy nilly so i don't like to confirm to normal behaviour.....

if that brings me to a grisly end so be it....... but i do know a cat-napper....lol

Posted by Jason AKA Phil on March 22, 2008 - Saturday at 11:43 AM
[Remove] [Reply to this]



♥buttmuffin♥


All I want to know is, when is my pussy gonna get it. I was promised this weeks ago if I didnt pay. And clearly I have refused payment! What kinda catnapper are you?

Posted by ♥buttmuffin♥ on March 22, 2008 - Saturday at 6:04 PM
[Remove] [Reply to this]



Jason AKA Phil


Jimmy this is a slight on all catnappers, if u don't do something to resolve this there will be a run on the world wide cat napping market

Posted by Jason AKA Phil on March 22, 2008 - Saturday at 6:10 PM
[Remove] [Reply to this]



Jason AKA Phil


jimmy, if i suddenly dissappear then u know who has done it, if i meet a bad end then so does the cat, i will send u a downpayment....

Posted by Jason AKA Phil on March 22, 2008 - Saturday at 5:58 PM
[Remove] [Reply to this]



jimmy


Deal, but keep your money. This pussy's getting offed for free.

Posted by jimmy on March 22, 2008 - Saturday at 9:27 PM
[Remove] [Reply to this]



♥buttmuffin♥


Trust me no one would ever accuse you of behaving normally.
And lets leave willys out of this, please. You know how sensitive Jimmy is about the subject.

Posted by ♥buttmuffin♥ on March 22, 2008 - Saturday at 11:47 AM
[Remove] [Reply to this]



jimmy


Very sensitive. It's never met a porn that didn't make him cry.

Posted by jimmy on March 22, 2008 - Saturday at 5:46 PM
[Remove] [Reply to this]



♥buttmuffin♥


You should rent Pirates in my Pants, jimmy its one of my favorites but it has a very happy ending!!
I try not to rent those porn movies that have sad endings...ruins it for me.

Posted by ♥buttmuffin♥ on March 22, 2008 - Saturday at 5:56 PM
[Remove] [Reply to this]



Belladonna


...and I suppose Jules is keeping all these men to herself, as usual. I certainly didn't get my invitation to this Soup and Orgy!

See, I was even offering to bring the soup here....





Well? Hmmmm? Silence. *Sound of Jules giggling with men in the background*

I see....



Posted by Belladonna on March 22, 2008 - Saturday at 6:50 PM
[Remove] [Reply to this]



♥buttmuffin♥


Donna how many times must I tell u and Rhoda that hot soup and naked genitalia do not mix??? We need finger sandwiches, woman!

Posted by ♥buttmuffin♥ on March 22, 2008 - Saturday at 6:55 PM
[Remove] [Reply to this]



jimmy


a true artist suffers for his/her work. i would have gladly knocked you unconscious and snapped a few pics. afterwards i would raid your fridge, kick your cat, and leave the cap off of your toothpaste. nothing personal, it's all part of the suffering thing.

Posted by jimmy on March 22, 2008 - Saturday at 11:00 AM
[Remove] [Reply to this]



Belladonna


You have an odd idea of foreplay, Jimmy. Maybe you should borrow Jason's game of Twister on the Bed. Are you bendy?

Posted by Belladonna on March 22, 2008 - Saturday at 1:23 PM
[Remove] [Reply to this]



jimmy


Gotta go to Wal Mart first, need some steel-toed boots. Them's the best kind for kickin'.

Posted by jimmy on March 22, 2008 - Saturday at 11:11 AM
[Remove] [Reply to this]



Jason AKA Phil


you sure know how to tease and tantalise buttmuffin...... you seem to say exactly the right things to make her go all wobbly.....lol

Posted by Jason AKA Phil on March 22, 2008 - Saturday at 11:45 AM
[Remove] [Reply to this]



Belladonna


I have to say that you don't look like a woman who's gone seven months. This current photo of you looks more like someone who just had some huge surprise shoved up her nether regions. Did you sit on something? Maybe you should mention that to Dr. House?

Posted by Belladonna on March 22, 2008 - Saturday at 1:26 PM
[Remove] [Reply to this]



Baz


lol
Not sure if I should put that on my list to see or not!
I like to think Byron has much nicer legs ;-)

Posted by Baz on March 22, 2008 - Saturday at 12:54 PM
[Remove] [Reply to this]



Belladonna


I'm rather worried about this situation with Rhoda.... I've been her younger sister and minion for so many years. I hope I've learned the evil business well enough to stand up to her and her amazing floppy shirt, which probably has some special powers of its own. We shall see....

Posted by Belladonna on March 22, 2008 - Saturday at 1:29 PM
[Remove] [Reply to this]



♥buttmuffin♥


In response to Jason AKA Phil's comment about my "never" regions....
KISS MY ASS JASON AKA PHIL!!!!

Now, quit stalkin me!!! haha

Posted by ♥buttmuffin♥ on March 22, 2008 - Saturday at 5:00 PM
[Remove] [Reply to this]



Belladonna


I personally loved the comment about the never regions--very witty--but then I'm still pissed off about not being invited to the orgy. How about letting me borrow Pirates in the Pants to make up for it?

Posted by Belladonna on March 22, 2008 - Saturday at 6:53 PM
[Remove] [Reply to this]



jimmy


I wanted to invite you, but Jules said no. She's a penis grinch.

Posted by jimmy on March 22, 2008 - Saturday at 9:29 PM
[Remove] [Reply to this]



Belladonna


Oh, Jimmy, you're so sweet. I'll send you some soup and a porn movie just for being such a dear.





Posted by Belladonna on March 22, 2008 - Saturday at 11:33 PM
[Remove] [Reply to this]



jimmy


Um....thanks. But Jules can have the soup. I will keep the porn. Now, I must stare intently at this pic for quite a while.

Posted by jimmy on March 23, 2008 - Sunday at 11:51 AM
[Remove] [Reply to this]
♥buttmuffin♥


No it must not leave my house. If there's one thing I have learned in this life, it is "NEVER LEND SOMEONE YOUR FAVORITE PORN FILMS" cause you'll NEVER get them back!!!!!
You can come over and watch though.

Posted by ♥buttmuffin♥ on March 22, 2008 - Saturday at 6:57 PM
[Remove] [Reply to this]



Belladonna


Ants in the pants.... pirates in the pants.... Probably gets sort of crazy in there with pirates in your pants, yelling, "ahoy there, matey!" and brandishing their, um, swords about and all....

By the way, how many pirates can you get in your pants at one time?

And is this sort of like the philosophical question about how many angels can dance on the head of a pin?

Posted by Belladonna on March 22, 2008 - Saturday at 11:39 PM
[Remove] [Reply to this]



Rhoda Whitehorse


Oh crap again. I didnt see two pages.. I thought my comment didnt work so I wrote it again. Can you delete it? or maybe just leave it there and I will look like a moron forever.

:-)

Posted by Rhoda Whitehorse on March 22, 2008 - Saturday at 8:38 PM
[Remove] [Reply to this]