Buttmuffin the Movie Part 13
Back to Reality.


Jules is still unconscious.


Matthew is drawing in his book.


and Jimmy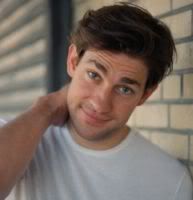 is on the phone with one of the many waitresses at his restaurant.



Since their name implies their extreme cleanliness, a visit from the health inspector is always a nerve-wracking experience. The restaurant's reputation is on the line!

He decides to rush back in time to hide a few things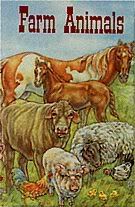 before the health inspector begins rummaging around his office.

"Matthew, I'm gonna take off, ok? I'll be back in a few hours, call me if there are any changes, ok?
...By the way... what are you drawing in that book?"


"Just a sketch of someone."

"Really, well thats cool"

"Yes but I'm afraid its not as good as the sketch I did of jules."


"Oh yes I saw that hanging in your apartment."
"Yes well that was my
Pièce de résistance
.... this is garbage, I'm afraid."



"Can I see?"


*Matthew blushes, and hands Jimmy the book*

"Oh.... My...... God.... Its...its....
me
"

*Matthew blushes*

"Umm..I don't know what to say Matthew... except that this is really weird and I think I should leave now."

"Oh sorry Jimmy. I know its not very good."

"Oh no, its brilliant, I just, um...*clears throat* have to hurry, ya know, to be back before jules wakes up."

"Fine, off you go.
You know,
I have a
very large bed
in my flat."
*Jimmy's eyes grow large


and he bolts for the door.*



Meanwhile, Rhoda

and Belladonna

are having a showdown at the Whitehorse.

"You bitch, all you have ever done my entire life is cause me pain, and now you've hurt my
best friend
!!" says Belladonna angrily.

"Oh please, she got in
MY WAY
. It was her own fault for shagging Matthew!"

"Well I know her and she cares nothing for him. You want Matthew?? I'll get you Matthew... if you will take the spell off jules."

"Deal."

Belladonna closes her eyes and throws her head back. She begins reciting an incantation in a language so unfamiliar and strange to the narrator of this story, that I am unable to use the simple letters of the English language to describe the sounds.


A blue light appears and suddenly, Matthew is standing before Belladonna.


"WTF is going on? Where am I?"

*glances at Rhoda*

"OH shit. Its you. Listen, you can keep my shirt. Sorry I didn't return your calls and stuff."


*Belladonna grabs Matthew by the neck and throws him at Rhoda*

"Here sister, you can have this weak pathetic excuse for a man."


"Wow, sis, I'm impressed. You've learned the ancient spell of teleportation from the great master.. well done!"

*Rhoda grabs Matthew by the neck, lifting him high into the air*


"Wait, Rhoda, aren't you forgetting your part of the deal? Take the spell off jules!"


"hahahaha since when have I ever kept my part of a deal???"

"YOU F'ING BITCH!"
Belladonna grabs her Crystal ball

and throws it at Rhoda

Rhoda drops Matthew to the ground and ducks. The crystal ball hits the wall and shatters. Violet glowing goo is everywhere.

"Damn I loved that ball."

"Try again, sister!"

At this very moment, the walls of the Whitehorse begin to shake. The floor is vibrating with the intensity of a catastrophic earthquake.
"What is going on?" Shouts Belladonna.
"How the bloody hell do I know?" Rhoda retorts.
Suddenly, a giant drill thrusts up through the floor of the Whitehorse. Rhoda's distraction at the site of the drill and her damaged floor give Matthew the prime opportunity to leap upon her and knock her to the ground.

"BASTARD! Get offa me!!"

"Give me back my bloody
COUCH
you BITCH!"

"F-K you, Matthew."

Rhoda reaches behind her and grabs a giant vegetable.
(don't ask)


She hits Matthew over the head with it and he falls to the floor.

"I think you killed him, Rhoda."

Rhoda takes her 6" spiked boot heel and thrusts it into Matthew's head. Blood spurts everywhere.

"Now he's dead. Stupid bastard. Good riddance!"
Rhoda and Belladonna both look up suddenly as they feel the presence of pure evil in the room. The air has dropped 30 degrees and they begin to shiver. A foul stench fills their nostrils. Then
she
appears, towering over them both, her eyes glowing red. A demon straight from the pits of hell.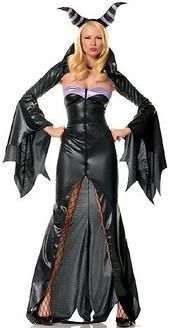 "

Helloooooo

GOBSHITES! I'm
home
!!"

myspace comments:

Doug


Well done had me sitting on the edge of my seat. Keep up the good work.

Posted by Doug on April 10, 2008 - Thursday at 10:39 PM
[Remove] [Reply to this]



♥buttmuffin♥


Haha thanks Doug. And since you went back and read my entire blog archives yesterday (I'm so honored and proud!) here is the medal as promised. The official buttmuffin medal of honor (or honour depending which side of the Atlantic you're on). I had them made up specially for my loyal readers.


Posted by ♥buttmuffin♥ on April 10, 2008 - Thursday at 10:48 PM
[Remove] [Reply to this]



jimmy


First of all, that name change is gonna hurt our shirt sales, I think, not to mention the pain in the ass of saying that mouthful of words every time I answer the phone.
Second of all, it's no wonder I turn to sheep, inflatables, and penis pumps (I swear that's not mine, I'm holding it for Jason aka Phil), it's apparent that I'm never getting laid in this movie. Every other guy is getting hot lovin', and I'm flitting around in my own little G rated movie like Buzz Lightyear, only I have no need for a Woody.
Now, if you don't mind, I've gotta go make sure that pump is still in working order.

Posted by jimmy on April 10, 2008 - Thursday at 10:57 PM
[Remove] [Reply to this]



Belladonna


Oh, hilarious!

Buzz Lightyear called and says quit talking about his woody!



LOLOLOLOLOL

Posted by Belladonna on April 10, 2008 - Thursday at 11:47 PM
[Remove] [Reply to this]



jimmy


Tell Buzz he can have his Woody back when he pries him from my cold, dead hands.

Posted by jimmy on April 11, 2008 - Friday at 10:34 AM
[Remove] [Reply to this]



jimmy


No, I think she's using him to get to his buddy, GI Joe. But I don't think he obtained his kung fu grip from dating girls.....

Posted by jimmy on April 11, 2008 - Friday at 10:30 AM
[Remove] [Reply to this]



♥buttmuffin♥


Damn Jason, I think Jimmy is smart enough to figure it out without the illustrations.
I hope my kids don't read this.

Posted by ♥buttmuffin♥ on April 11, 2008 - Friday at 10:19 AM
[Remove] [Reply to this]



Tracy


Wtf?

Comes with a ring? ouch....my virgin eyes are scarred...

Posted by Tracy on April 11, 2008 - Friday at 10:06 AM
[Remove] [Reply to this]



jimmy


I don't know about scarring, but it may blur your vision and sting a little. Better keep 'em closed.

Posted by jimmy on April 11, 2008 - Friday at 10:33 AM
[Remove] [Reply to this]



Jason AKA Phil




thats better say Jules pulling off Jimmys new snakeskin pump, for the rugged outdoor man...lmao

Posted by Jason AKA Phil on April 11, 2008 - Friday at 10:32 AM
[Remove] [Reply to this]



♥buttmuffin♥


Well either I am going to be taking a large amount of poetic license with your performance abilities, or its going to be the funniest comedic scene in the entire movie.
The scene that people will be talking about....
whenever anyone mentions Buttmuffin the Movie, they'll go, "OMG! Remember that one scene when...."

Posted by ♥buttmuffin♥ on April 10, 2008 - Thursday at 11:10 PM
[Remove] [Reply to this]



Belladonna


You've outdone yourself, Jules! Brilliance, sheer brilliance!

And you've got the cliff hanger down perfectly; cannot wait for next installment....

Posted by Belladonna on April 10, 2008 - Thursday at 11:42 PM
[Remove] [Reply to this]



Tracy


Hate to rush you and all, but.....when's the next installment coming out?

Posted by Tracy on April 11, 2008 - Friday at 10:01 AM
[Remove] [Reply to this]



Rhoda Whitehorse


This is a work of pure genius. I laughed out loud like this LOLOLOLOLOLOLOLOLOLOLOLOL!!!

I particularly enjoyed the KILLING bit at the end and now have a taste for it.
*Manic look in Rhoda's eye and drool from the corner of her mouth as she looks for the next victim of DEATH BY SHOE*

MWAHAHAHAHAHAHAHHAHAHAHAHAHA

Eh up... its Sheppy... she has drilled in here too late cos Ive moved to the seaside.
See ya suckers!

Posted by Rhoda Whitehorse on April 11, 2008 - Friday at 4:51 AM
[Remove] [Reply to this]



♥buttmuffin♥


Yes don't you find it ironic that you killed Matthew with one thing that he was so keen on? Those FM boots of yours with their spiky heels :P

Well I know youve moved but obviously this is fiction, dear. And I will have to work your move into the story. :) I'm sure I can do it, according to you people I am a genius. And you all have very discriminating taste so you must be right.

Posted by ♥buttmuffin♥ on April 11, 2008 - Friday at 7:48 AM
[Remove] [Reply to this]



Jason AKA Phil


i seem to remember that large marrow from one of Rhoda's previous blogs...... i would not touch that i know where its been...................

Posted by Jason AKA Phil on April 11, 2008 - Friday at 6:48 AM
[Remove] [Reply to this]



Baz


Symbolicly riveting. I laughed, I cried, I...Ooo shiny object...

Posted by Baz on April 11, 2008 - Friday at 9:19 AM
[Remove] [Reply to this]



Chickwah


Aaaaaaaaggghhhhhhhhh! I'm hiding behind my sofa, utterly terrified! No, not by the Shepherdess - it's Jimmy and the result of overuse of that pump! Put that thing away, Jimmy, you'll have someone's eye out with that!

Posted by Chickwah on April 11, 2008 - Friday at 9:40 AM
[Remove] [Reply to this]



jimmy


I think you're right, I believe I pumped too much. Penises aren't supposed to look like candy apples, are they?

Posted by jimmy on April 11, 2008 - Friday at 11:13 PM
[Remove] [Reply to this]



Chickwah


Ahhhhhhhh yes I did! I thought you were wearing it just for effect! NOW I Understand!

Posted by Chickwah on April 11, 2008 - Friday at 10:23 AM
[Remove] [Reply to this]



jimmy


Maybe if you hadn't pulled so hard it wouldn't have been bloody!

Posted by jimmy on April 11, 2008 - Friday at 11:15 PM
[Remove] [Reply to this]



Belladonna


Oh, I about dropped my laptop off my lap laughing at Rhoda!

LOLOLOLOLOLOLOLOL!!!

Love you, girl! And give 'em hell, baby!

*still laughing*

Posted by Belladonna on April 12, 2008 - Saturday at 11:56 AM
[Remove] [Reply to this]