Buttmuffin Strikes Back Part 3
Buttmuffin Strikes Back Part 3
Current mood: flamboyant
Category: flamboyant Life
Chickwah
looks at the time and realizes she has a date with a very hot man in a few hours....so she walks outside to get her lingerie off the clothesline...
only to discover that it has all been stolen.
"Oh this is just effing fantastic."
Meanwhile, quite coincidentally, Jason is trying on some new undergarments in his seedy flat downtown.
Neale has arrived home
and, since his hair has now dried, he takes 68 new pictures of himself to add to his myspace album. He is just getting ready to upload them and write a nice poem chock full of rhymes, when he receives a strange email.
From: DoughnutLover
To:Nealey Poetman
RE: Hello
Dearest Neale,
I love your poems so, so, so very much. They inspire me to continue living.
I am your biggest fan, not necessarily according to weight. Please write me back and don't go private again, they locked me up last time. I want to meet you SOON if you won't then I don't know what I will do.
Love and cuddles,
Henrietta
PS I've enclosed a pic just for you!
Neale shudders, deletes the email and quickly looks at a picture of himself to erase all the bad thoughts.
Rhoda
has started her own business and has been so occupied with that, that she hasn't had time to create any mischief...but the moon is nearly full and it's almost that time of the month. The woodland creatures, deep in the shady forest, cower in fear.
Meanwhile, the happy, friendly woodland creatures in Norway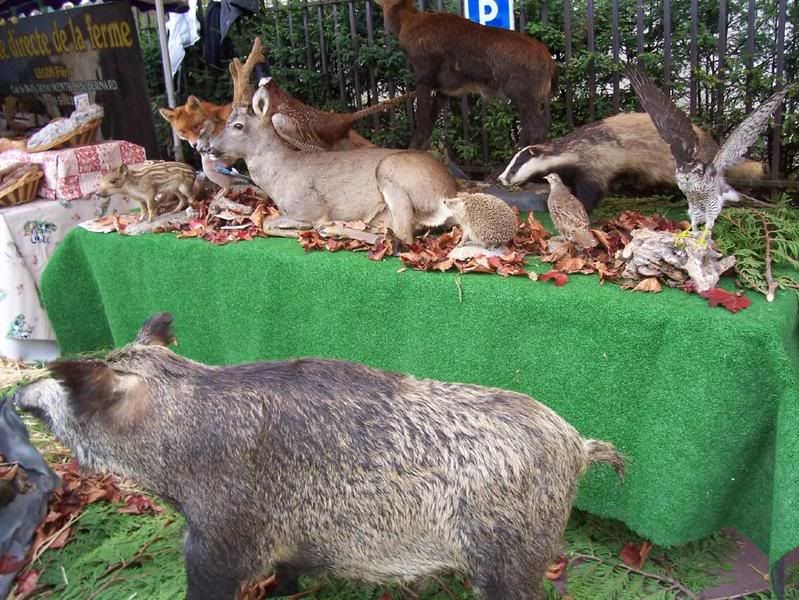 are helping Elin
tidy up her house. Unbeknownst to even her closest friends, she is a witch, albeit a kind and fair one. And of course, the animals don't mind slaving away. She gives them some treats after.
Chilli
feels a bit poorly today. Not sure why, but there is a very large empty bottle lying on the floor. Perhaps someone hit him with it when he wasn't looking.
Yes, he concludes, this is what must have happened. He gets up to have a shower.
Music plays..."I believe in miracles....where ya from?...You sexy thing..you sexy thing..."
*gratuitous shower scene*
David
is having some sort of crisis....he is disillusioned about his job, it's boring and depressing. He is just about to call in sick when the phone rings.
"Hallooo?"
"David? It's your friend Stephen. Listen, I was wondering if you could do me a favor?"
"But of course! What is it?"
"The guy who drove the milkfloat has gone missing, so I was wondering if you could drive it for a week or so?"
"CRIKEY! I've always wanted to deliver dairy products!"
"Well then, it's your lucky day."
*click*
Back in America,
Jules
Donna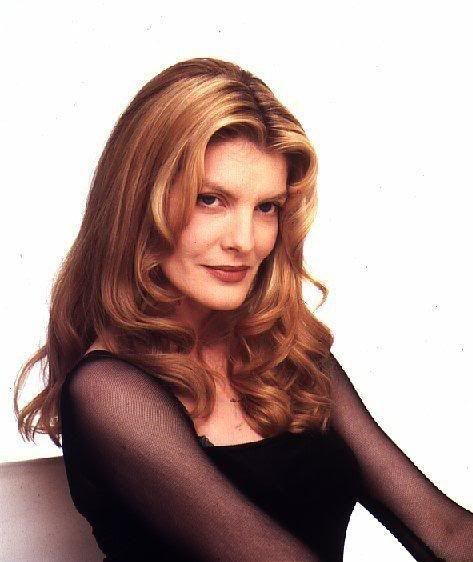 and Markus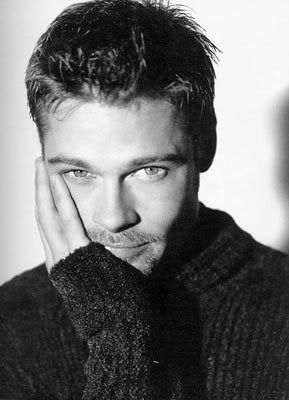 have been dancing and laughing and drinking.... a LOT. They are just about to leave the bar when they run into
Doug
and Sue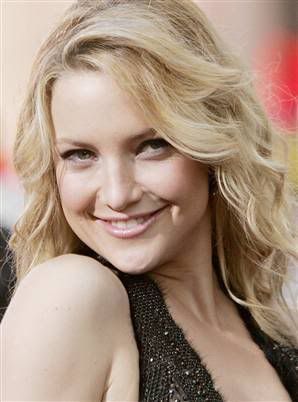 who had come to celebrate Doug getting out of jail, and see one of their favorite bands.
Jules immediately recognizes Doug by his tattoos and runs up and hugs them both. She hugs a lot when she's drunk.
"OMFG! DOUG AND SUE!! HOW FREAKIN COOL!"
"HEY MUFFIN! Where you guys headin?"
"Oh we were just going to go back to the room and order some room servish."
"I just made some of my world famous bitch whiskey, whaddya say me and sue join you guys?"
"OH HELL YEAH the more the merrier!!! WOO HOO"
They all stumble out of the bar to the hotel room....Ric moving silently behind them in the dark.


myspace comments

Chickwah


This made me laugh - but I liked the shower scene best ;o) And it ends with a cliff-hanger! Whoo hoo!

Posted by Chickwah on September 27, 2008 - Saturday 12:58 PM
[Remove] [Reply to this]



Lorraine


I am still anxiously awaiting the scenes of men in lederhosen.
*thinks of Chilli in the shower in ledershosen* I might need some therapy here-xx-







Posted by Lorraine on September 28, 2008 - Sunday 12:24 AM
[Remove] [Reply to this]



Pippa


I'm STILL THINKING of Chilli, in the shower, in lederhosen.......I definitely need therapy, but only if the psychiatrist agrees to wear them lol!

Lorraine, is that the Fonz on the right? This is like some sort of secret men's lederhosen sect...... *Pippa wonders which other famous faces prefer lederhosen as the trouser of choice*
;-)

Posted by Pippa on September 28, 2008 - Sunday 2:08 AM
[Remove] [Reply to this]



Lorraine


Pippa, yes it must be him, how observant and you are also right regarding the secret men's lederhosen sect. I found Richard E Grant looking cosy in his shorts, so there must be more.
*wanders of to investigate* I may need a strong alcoholic drink fairly soon, watch this space-xx-







Posted by Lorraine on September 28, 2008 - Sunday 9:53 AM
[Remove] [Reply to this]



Lorraine


I have had some retail therapy and am now wondering why I hadn't thought it before-xx-



















Posted by Lorraine on September 28, 2008 - Sunday 12:27 AM
[Remove] [Reply to this]



Lorraine


Thank you for your suggestion, it almost works but unfortunately, when you see that guy above with worrying leg-warmers, socks 'n' sandals and a feather in his cap, all I see is this... I am a serial saddo-xx-







Posted by Lorraine on September 28, 2008 - Sunday 9:35 AM
[Remove] [Reply to this]



Stephen


When do you want em,they turned up at chilli..s place,
but i..m not paying the postage!


Posted by Stephen on September 27, 2008 - Saturday 3:56 PM
[Remove] [Reply to this]



Chickwah


I think that's the parachute Jason uses to get past my security fencing. The stuff I left on the line was black ;o)



Posted by Chickwah on September 28, 2008 - Sunday 4:49 AM
[Remove] [Reply to this]



Pippa


Speaking of "missing undies" will 'David I Like Purple' please return the pair I threw onto the stage at his 1972 concert in Manchester....? They were 'Days of the Week' panties and he's got Monday's, meaning that I have to start the week going commando....

Posted by Pippa on September 28, 2008 - Sunday 2:16 AM
[Remove] [Reply to this]



David


Oh so they were yours!
I always now associate Mondays with fish for some reason.
As it happens Mondays may be a bit drafty this Winter co
I have taken quite a shine to them and still wear them...
It is now hard to tell they are Mondays undies...all that is left of that is a nasty little stain!
In the name of nostalia...



David (another one) x

Posted by David on September 29, 2008 - Monday 2:45 PM
[Remove] [Reply to this]



Pippa


Oooooohhh David, why don't we go for a swim......and I'll towel you down after it....... ;-)

Posted by Pippa on October 4, 2008 - Saturday 9:25 AM
[Remove] [Reply to this]



NE@LE


help, a strange woman as designs on my doughnuts... i've never had a stalker before...lol
there's no crime in a rhyme :p

Posted by NE@LE on September 27, 2008 - Saturday 1:10 PM
[Remove] [Reply to this]



NE@LE


you already have...you wrestled my rhymes away earlier...have you seen my new blogs? not a rhyme in sight :p rofl

Posted by NE@LE on September 27, 2008 - Saturday 1:34 PM
[Remove] [Reply to this]



Pippa


Jules, I think that it's rather unfair of you to suggest that Neale might be vain, he can't have THAT MANY piccies of himself, surely?!

*Pippa wanders over to Neale's Profile page, whilst whistling a happy tune.....*

(3 hours later and Pippa has yet to return.....)

(3 days later, still no sign of Pippa....)

(8 days later...) *Pippa stumbles back into Jules blog, red & bleary eyed having looked at all 3,467,839 of Neale's photos*
*Pippa collapses in an exhausted heap*
zzzzzzzzzzzzzzzzzz

Posted by Pippa on September 28, 2008 - Sunday 10:30 PM
[Remove] [Reply to this]



NE@LE


i'm under strict instructions to stop fiddling with my adjustable lens and too cover my assets up.
and i better do as i'm told....or else....LOL

Posted by NE@LE on September 29, 2008 - Monday 4:49 PM
[Remove] [Reply to this]



NE@LE


only the half naked ones.....my ten year olds chest was causing too much excitement on the other side of the big pond.......sorry i meant too much laughter...ROFL

Posted by NE@LE on September 29, 2008 - Monday 4:54 PM
[Remove] [Reply to this]



Chilli


Lmfao. You delivered again. In my defence being bottled by certain women is credible, as well you know ;) Looks like you're heading for an orgy .. go girl :)

Posted by Chilli on September 27, 2008 - Saturday 1:12 PM
[Remove] [Reply to this]



♥buttmuffin♥


There will always be more climaxes to come....each one more satisfying...

God that sounds like one of neales frickin poems

Posted by ♥buttmuffin♥ on September 27, 2008 - Saturday 6:23 PM
[Remove] [Reply to this]



Pippa


Oh Yes! You must visit Europe.....arriving just in time for the Oktoberfest...


enjoying the Lederhosen and sinking your teeth into a HUGE...



Posted by Pippa on September 28, 2008 - Sunday 2:38 AM
[Remove] [Reply to this]



NE@LE


size is unimportant its how it fits between the buns that counts...lol

Posted by NE@LE on September 29, 2008 - Monday 5:34 PM
[Remove] [Reply to this]



Stephen


Glad to see you got a least one righteous man in there to raise the tone.By the way"wheres all my effing church wine gone, if i don..t get it back? Theres always those secrets you told me,last night at confession.The big carrot,i say no more." So Woo Hoo again,if you dare?

Posted by Stephen on September 27, 2008 - Saturday 1:18 PM
[Remove] [Reply to this]



Jason AKA Phil


i am soory but that was not me, anyone knows i change my underwear daily and that picture was last weeks outfit.

i also have an alibi as i was indsiposed at the time of the theft...



Posted by Jason AKA Phil on September 27, 2008 - Saturday 1:35 PM
[Remove] [Reply to this]



♥buttmuffin♥


I used my super magnifying glass to check the date on that paper, and unfortunately for you, it was printed in 2003. Your alibi is no good.

Posted by ♥buttmuffin♥ on September 27, 2008 - Saturday 1:41 PM
[Remove] [Reply to this]



Jason AKA Phil


its an old copy i had left in the bathroom, i wanted to see the merits of investing in the movie industry, and its not a bad return on an intial investment as long as you back an original as sequels rarely reach the heights of the first film....lol

Posted by Jason AKA Phil on September 27, 2008 - Saturday 1:43 PM
[Remove] [Reply to this]



♥buttmuffin♥


Well when you set the bar so high the first time, it is always difficult to reach it the next time around. I welcome the challenge though. *hic*

Posted by ♥buttmuffin♥ on September 27, 2008 - Saturday 2:27 PM
[Remove] [Reply to this]



Paul


i see hollywood in your future muffin, speilberg, howard, coppola, muffin

Posted by Paul on September 27, 2008 - Saturday 1:36 PM
[Remove] [Reply to this]



♥buttmuffin♥


I always keep a supply on hand. Would you like butter with it?

The cover box ranks up there with Aunt Jemima as the "most offensive advertising mascot"

Posted by ♥buttmuffin♥ on September 27, 2008 - Saturday 2:46 PM
[Remove] [Reply to this]



Chilli


Whatever happened to foreplay ? I believe you have a telescope, can we look at the stars first, perhaps share a pickled onion or two ? Do you really think I'm that easy ?

P.S. Ofcourse if you have a fully stocked wine cellar ... I'm unleashing the corkscrew, get 'em off bitch :)

Posted by Chilli on September 27, 2008 - Saturday 4:15 PM
[Remove] [Reply to this]



Chilli


Fer christsake Red, you married me, stop offering me out and get me a fucking beer !

Posted by Chilli on September 27, 2008 - Saturday 4:20 PM
[Remove] [Reply to this]



Markus


This whole sequence has me LMAOROF!! :=D

Posted by Markus on October 1, 2008 - Wednesday 9:43 AM
[Remove]



dawnmarie


oh my gosh this is just so damn funny ....
thanks for the laughs

p.s. can i soap down the hottie in the shower lol

Posted by dawnmarie on September 27, 2008 - Saturday 3:29 PM
[Remove] [Reply to this]



Belladonna


And don't forget me! I believe Chilli and I have a date involving a washing machine....



Posted by Belladonna on September 27, 2008 - Saturday 6:11 PM
[Remove] [Reply to this]



Chilli


All this attention has gone to my head, oooh I feel a bit dizzy, it's definately the attention .. hmmm .. who put these empty bottles 'round the place

Posted by Chilli on September 27, 2008 - Saturday 4:22 PM
[Remove] [Reply to this]



Thin Client Engine


Clever, clever, clever...

Now, I do have a question, here...

is that an intentional typo? did they order room servish? Is that in case they get squeamish? Though with all that bitch whiskey ya'd figure they's be loose, not nervish...

And David-geez, he looks an awful lot like David Cassidy, doesnt he? He is soooo dish-ish in that purple.


Posted by Thin Client Engine on September 27, 2008 - Saturday 5:21 PM
[Remove] [Reply to this]



Elin Blodstrupmoen


Well. I just woke up and I have to tell ya, it sure looks like wild animals have trampled through my flat.. (Hey guys, I thought you were supposed to help me CLEAN!)

E x

PS VERY authentic with the wild boar, Jules! They are comming over from Germany via the South of Sweden now due to Global Warming. So that part could NEARLY pass for a documentary! Now, where has my broom gone...

Posted by Elin Blodstrupmoen on September 28, 2008 - Sunday 2:35 AM
[Remove] [Reply to this]



♥buttmuffin♥


Re: Wild Boar: Yes of course I do quite a bit of research on current events and geographical conditions before sitting down to write. I don't just make this shit up as I go!!!**

**some or all of the preceding statements may or may not be true.

Posted by ♥buttmuffin♥ on September 28, 2008 - Sunday 6:24 AM
[Remove] [Reply to this]



Chickwah


Well, as I don't have any underwear, I may as well join Chilli in the shower..........



Posted by Chickwah on September 28, 2008 - Sunday 8:14 AM
[Remove] [Reply to this]



♥buttmuffin♥


Chilli has his hands full at the moment, but you can join us in just a few moments


Posted by ♥buttmuffin♥ on September 28, 2008 - Sunday 8:23 AM
[Remove] [Reply to this]



Belladonna


WOW, look at all these comments! Fun!

Hey, I think I missed the part where you married Chilli? *confused*

Posted by Belladonna on October 1, 2008 - Wednesday 11:05 PM
[Remove] [Reply to this]



♥buttmuffin♥


I didn't marry him in the movie just real life.
I asked he said yes and he pronounced us man and wife.
I'm still waiting for the marital benefits. We need to start planning our trip woman LOL

Posted by ♥buttmuffin♥ on October 2, 2008 - Thursday 4:45 AM
[Remove] [Reply to this]



David


Oh how much more fun my life is on the tele!
I look so much younger and rockstary...and purple...
I may go back to Uni to retrain as a milkman...
If Pat Mustard is anything to go by then there is a lot to learn...
Lots of nippy driving...Dx

Posted by David on September 29, 2008 - Monday 2:03 PM
[Remove] [Reply to this]



Markus


Whoa, my head is schpinning. What a party! And lots of hugging! And world famous bitch whiskey! (uh... do we drink it??) Just to let you know, I think I might have left my lederhosen back at home. Will I need it?

Posted by Markus on October 1, 2008 - Wednesday 10:27 AM
[Remove] [Reply to this]