Buttmuffin Strikes Back Part 4
Buttmuffin Strikes Back Part 4
Current mood:
adventurous
Category: Life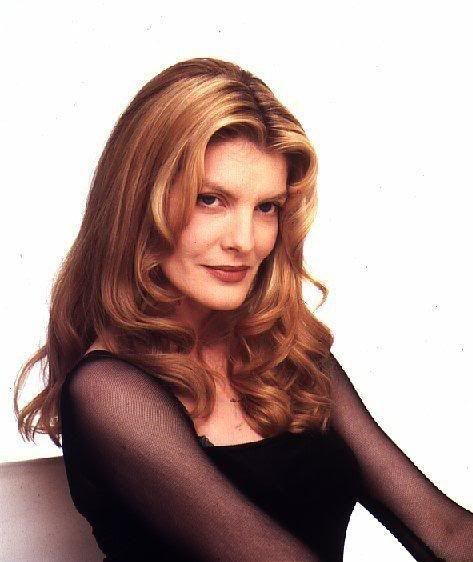 Jules , Belladonna,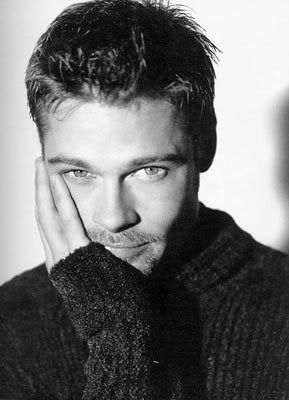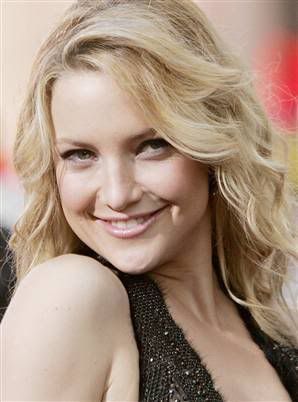 Markus, Sue and Doug are stumbling back to the hotel room to drink some of Doug's Bitch Whiskey....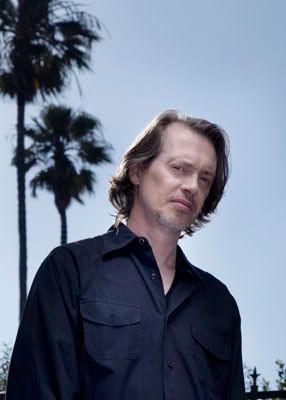 Ric is still following behind them, but the tattoo on the back of Doug's head is really freaking Ric out...
it appears to be watching him.


Suddenly Ric steps on a small tree limb which cracks with a loud noise...he ducks around the side of the motel quickly, but Doug's keen senses (or maybe his paranoia) alert him to the fact that they are being tailed. "Sue, you go on with them, I think someone's following us, and I am going to find whoever it is and kick their fuckin' ass."


Doug kisses Sue on the forehead and begins walking in Ric's direction
Ric wets himself.
Meanwhile, Chilli is out of the shower...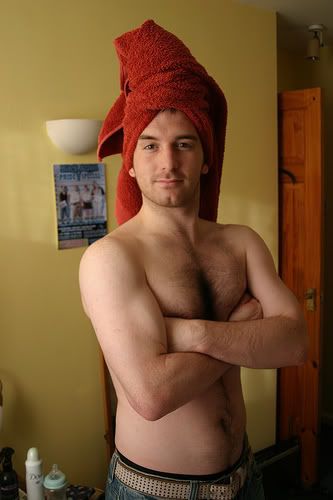 but he feels a bit peckish and thinks that it is time for a little something..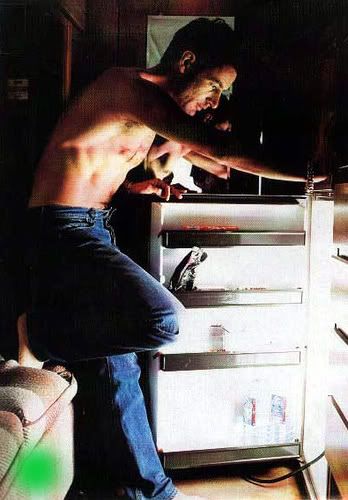 He stands there for an awfully long time, cause I like watching him with his shirt off. Finally he pulls out a few things (food, out of the fridge! Where is your mind?) and begins whipping up some spaghetti bolognese as he drinks his wine. God he is so talented.
Neale has written a few poems about roads, horizons and future happiness with loads of doughnuts. He takes a few pics of himself posing on his bed and uploads them to myspace...and he sees that he has another email from his friend Henrietta...
Dearest Neale,
I can see that you read my previous email. I do not like to be ignored. I suggest you reply to this email or else...
Love,
Henrietta
ps See attached video....
With great trepidation, Neale clicks on the link to the video.... what he sees before him on the screen is the most horrible thing he has ever witnessed and he lets out a high-pitched shriek.... (even louder than the shriek he let out the morning he discovered his first gray hair)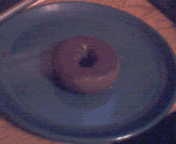 He quicky turns off the computer, grabs his weatherproof jacket and heads out the door to the nearest doughnut shop...
Chickwah is preparing for her date, and while she is putting her makeup on, she turns on the news...."this cunning criminal has a penchant for fine lingerie and seems to only nick knickers made of silk and lace from the most expensive shops...we have received several reports of thefts in and around London over the past few days, with no witnesses and no suspects at this time." Chickwah is really not pleased.
Meanwhile, Jason AKA Phil decides to go surprise his friend Mike on his birthday.
Stephen has given David the keys to the milk float, and off he goes to deliver dairy products....he feels a sense of excitement and optimism and believes that finally, after so many years of wandering the planet in search of happiness, he has found his true calling...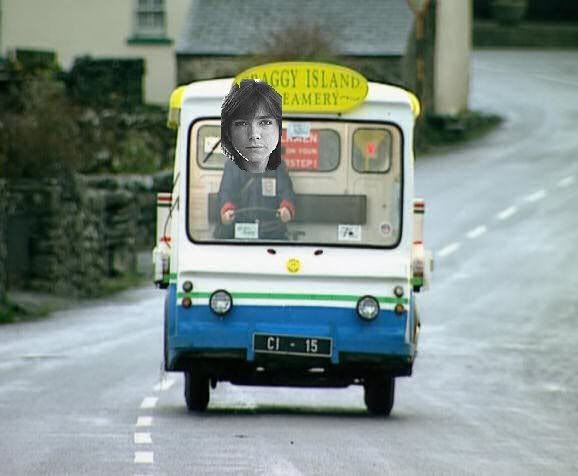 Rhoda senses the moon is nearly full and decides she is in the mood for a little walk in the forest...she likes to do this to clear her head, and also to perform little spells on the animals there
just for her own amusement...but she soon discovers that the woodland creatures are nowhere to be found....they have all seemingly disappeared overnight!
She becomes quite angry. "I'll find out who is responsible for this."
Elin's house is remarkably clean.
Back in America,
Sue, Markus, Jules and Belladonna have arrived back at the hotel room and they have sampled a bit of Doug's bitch whiskey....
"Markus, I know you're hot in that turtleneck, why don't you just *hic*...take it off..." says Jules, batting her eyelashes.
"Yeah it is kinda hot" he replies, pulling it over his head.
Jules' pupils grow large.
"Oh god yes" she whispers to herself.
Belladonna turns on some music and Sue begins showing the girls a few moves on the pole that has suddenly appeared in their hotel room.
Jules decides to join in the fun...
but then Belladonna pushes them both aside, "Let me show you how it's done, girls.."
She's such a showoff.
Doug enters the room, downs a shot of whiskey, and voices his approval..
"Honey, did you find that guy?" Sue asks.
"Yes, some weirdo, I beat the crap out of him."
"Cool."
"Markus how do you get your hair so perfect?" Belladonna asks him out of the blue... she loves to ask questions.
"Oh, hehe... the trick is to blowdry it in an upward manner, here... I'll show you."
The girls all stand back and watch him admiringly. Doug isn't amused.
Sirens can be heard in the distance...Doug peers out of the blinds, and tells Sue it's time to go. They take off.
Belladonna suddenly decides she wants to go for a walk and maybe go to Walmart and buy a new journal cause this is the most fun she's had in ages and she wants to remember it and maybe write a very meaningful poem.
Markus and Jules are alone...
Jules pretends that there is something caught in her eye that she cannot get out, and asks Markus for his help...(one of her tried and true seduction methods).
"Umm...the light is better over here, by the bed..." she says in a sultry voice...
"I don't see anything, Jules"
"LOOK HARDER" she says, grabbing his arms...
Ric, with a bloody nose and a black eye, crawls back to his room and places a glass to the wall... he can't believe what he's hearing...
"It's right there Markus, can't you pull it out?"
"I can't get it out, it must be stuck in there"
"Don't be afraid to just put your fingers right in there, Markus"
"Ok, but you let me know if I hurt you."
"Sure, just feel around in there a bit, maybe you can loosen it."
Ric throws the glass to the floor, shattering it...the vein on his head begins to throb.
myspace comments:
Mark


Guys named Markus always get the girls. That does it! I'm changing my name. Very sensual Jules... This is getting good.

Posted by Mark on October 11, 2008 - Saturday 2:07 PM
[Remove] [Reply to this]



Markus


Hey Mark - absolutely the -us is essential for getting girls. Well... and it doesn't hurt if the Blog Mistress makes you look like Brad Pitt at 24 too. :>)

Posted by Markus on October 12, 2008 - Sunday 12:51 PM
[Remove] [Reply to this]



Jason AKA Phil


anyway i have been set up the man in pink underwear looks nothing like simon pegg!!!!
here is the real Chickwah Knicker thief, he has opened his own shop with them...



Posted by Jason AKA Phil on October 11, 2008 - Saturday 2:08 PM
[Remove] [Reply to this]



NE@LE


LOL i only take bed pics by popular demand........ where is the doughnut shop in your blog by the way..... i'm getting stressed trying to find it :p

Posted by NE@LE on October 11, 2008 - Saturday 2:11 PM
[Remove] [Reply to this]



♥buttmuffin♥


really? Who the hell demanded the bed pic then?
You'll find one thats open soon enough, keep your feckin trousers on.

Posted by ♥buttmuffin♥ on October 11, 2008 - Saturday 2:57 PM
[Remove] [Reply to this]



Pippa


Jules, are you SURE that the script is correct? You mentioned that Chilli was cooking and drinking wine at the same time....I didn't think that it was possible for men to multitask......lol!

BTW LOVE the bare chested guys.....keep it up! (so to speak) ;-)

Posted by Pippa on October 11, 2008 - Saturday 2:13 PM
[Remove] [Reply to this]



sue


OMG ROFLMAO. I can't wait till Doug read this later. This is getting good. I am gonna have to make Bitch Whiskey this weekend now. LOL

Posted by sue on October 11, 2008 - Saturday 2:52 PM
[Remove] [Reply to this]



sue


I will have Doug post it. I don't know where he put the reciepe. LOL.

Posted by sue on October 11, 2008 - Saturday 3:05 PM
[Remove] [Reply to this]



Stephen


I want to know more about David aka Pat Mustard,and where are all the hairy babies?

Posted by Stephen on October 11, 2008 - Saturday 3:50 PM
[Remove] [Reply to this]



Paul


my god...that tatoo on the back of dougs head is freaking me out too

Posted by Paul on October 11, 2008 - Saturday 7:58 PM
[Remove] [Reply to this]



Lorraine


Hey Donna, when you come over to England, Pippa and I will show you our version of pole dancing.
Not quite as sexy but hoping that Chilli or Neale will wear their lederhosen and liven it up a tad-xx-







Posted by Lorraine on October 12, 2008 - Sunday 12:44 PM
[Remove] [Reply to this]



Pippa


News travels fast....here come the guys and bearing a very, very long pole......



Posted by Pippa on October 13, 2008 - Monday 1:16 PM
[Remove] [Reply to this]



BellaDonna


Ah, liking the thoughts of Chilli in a state of undress...

Neale can recite something sexy, perhaps--or keep Jules happy....

Posted by BellaDonna on October 12, 2008 - Sunday 2:06 PM
[Remove] [Reply to this]



Lorraine


Whilst being generally amusing with a box of donuts maybe-xx-







Posted by Lorraine on October 13, 2008 - Monday 12:34 AM
[Remove] [Reply to this]



Simon Truebrit


The plot is developing nicely and you still haven't let on what's in Ric's box! Keeping us all in suspense, tune in for the next episode folks!!

Posted by Simon Truebrit on October 11, 2008 - Saturday 10:09 PM
[Remove] [Reply to this]



Thin Client Engine


Hehehee...this is hillarious...

Is Doug a cyclops of sorts, then?? only to be tricked into submission?? or into s and m?? (saturday and monday)

And the hotel room with poles appearing outta nowhere-no, not THAT kinda pole!! jeeez!!

enjoyed, J...

Posted by Thin Client Engine on October 11, 2008 - Saturday 10:49 PM
[Remove] [Reply to this]



♥buttmuffin♥


Hmmm well not sure if he has to be tricked but Sue did say that he's been holding out on her. LMAO

Yes well in the first movie, it was revealed that Donna is a witch....shes got magical powers ;P And she was drunk and wanted to show off...whats new!

Posted by ♥buttmuffin♥ on October 12, 2008 - Sunday 6:18 AM
[Remove] [Reply to this]



Chickwah


Dammit, Chilli even looks hot with a towel on his head! I do hope you find the Chickwah Knicker Nicker soon because my drawers are almost empty, so to speak!!!!!

Posted by Chickwah on October 12, 2008 - Sunday 1:34 AM
[Remove] [Reply to this]



Jason AKA Phil




i think i found the missing knickers.... Chickwahs are to the right, jules are to the left...lol

Posted by Jason AKA Phil on October 13, 2008 - Monday 7:22 AM
[Remove] [Reply to this]



Tracy


LMFAO!! Peckish????

My retinas are scarred...David and the milk float. yucky....

Love your imagination, dear!

Posted by Tracy on October 12, 2008 - Sunday 11:45 AM
[Remove] [Reply to this]



Rhoda Whitehorse


Oh Im late! Ive been so busy frolicking with the woodland animals tra la tra la.... la la la.... frolic frolic *TRIP* WAAAAAAAAAAAAAAAAAAAAAAA.

Where have all the woodland animals gone? I am all alone.... *SOB*

Im very impressed with Donnas pole dancing... how I wish I could do that... and upside down too...

and I agree with Julie... I think we need a red hot sex scene next time... its all far too clean and pure around here... we need heaving bosoms and swinging appendages...

Im waiting. -x-x-

Posted by Rhoda Whitehorse on October 12, 2008 - Sunday 12:22 PM
[Remove] [Reply to this]



Markus


Yikes ! It's still hot in here. Ya know you've gotta love a hotel room equipped for pole dancing. That really get's the party going! But I must say, Donna turned into kinduv an "odd" drunk with the whole Wal-Mart thang. Now poor sweetie has a boo in her eye - hmmm... why can't I see it? ;>)

Posted by Markus on October 12, 2008 - Sunday 12:48 PM
[Remove] [Reply to this]



♥buttmuffin♥


That's what I always say!

Yeah Donna gets inspired to write poetry at odd times. :P

I dont know maybe you need to get closer...damn.

Posted by ♥buttmuffin♥ on October 12, 2008 - Sunday 12:53 PM
[Remove] [Reply to this]
laDonna


Jules chased off her best friend Bella

So she could be alone with a cute fella.

"Write a poem," she said,

"While we have fun in bed!"

But they took long enough for a novella.

Posted by BellaDonna on October 12, 2008 - Sunday 2:33 PM
[Remove] [Reply to this]



Lorraine


David looks a tad serious driving his milk float.
How about a cheerful makeover? This sprang to mind-xx-
















Posted by Lorraine on October 13, 2008 - Monday 5:14 AM
[Remove] [Reply to this]



Pippa


Lorraine, remind David not to park his van out in the hot sun, though.....



Posted by Pippa on October 13, 2008 - Monday 1:11 PM
[Remove] [Reply to this]



Lorraine


Oh dear, and there was me thinking that the Ghostbusters zapped him-xx-







Posted by Lorraine on October 13, 2008 - Monday 2:02 PM
[Remove] [Reply to this]



Chilli


Lmao, I really liked it up until the very last bit .. smashing a glass .. that's just wrong ! Where will he pour his alcohol, he really is a villain.

P.S. That Sue's an agile girl eh ?!

Posted by Chilli on October 14, 2008 - Tuesday 10:12 AM
[Remove] [Reply to this]