Some Kittens Can Fly.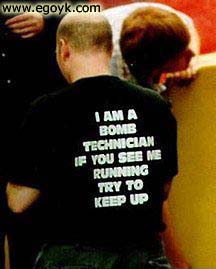 Song for the Day: All of this and Nothing- The Psychedelic Furs

Links of the Day:
Click
here
and we can both win an iPod!!
One of my favorite movies, The Wedding Singer
is going to Broadway

!

Garden gnome
gives his life
to thwart burglary

Crack Spackle
Local News:
Well yesterday I bought a
pink Prada messenger bag
on ebay in a moment of weakness. It wasn't too expensive however, and I love messenger bags. I carry around a lot of crap so I have to have a big bag to throw everything in, and the cheap Old Navy one I have been using is about to fall apart.
My sis Elaine won a webcam from road runner. I went over yesterday to hook the thing up and we got it working. Later on msn messenger Lauren and I witnessed her scratch her nose, chew her nails and smoke a really long cig. After we stopped rolling around in laughter, we told her what we had seen and she confessed that she thought that once she minimized the conversation window, we could no longer see her. I am glad we cleared that up before she did something worse.
We watched Spanglish last night, I admit I enjoyed it but the ending was not satisfying at all. Tea Leoni's character is just plain UNLIKEABLE which makes the ending suck even worse. I don't get what Adam Sandler's character ever saw in this woman. Also, note to Tea- quit jogging and eat something. You are almost as wrinkled as Cloris Leachman, and my guess is that the major reason is because your skin is lying directly over your bones. Women should have some cushin for the pushin. Poor David Duchovny probably gets bruises every time you guys have sex, from your bones jabbing into him. Eat a sandwich for God's sake!
Fun Stuff I Stole off the Net:

Children's Books That Never Made It
1. You Are Different and That's Bad
2. The Boy Who Died From Eating All His Vegetables
3. Dad's New Wife Bruce
4. Fun Four-letter Words to Know and Share
5. Hammers, Screwdrivers and Scissors: An I-Can-Do-It Book
6. The Kids' Guide to Hitchhiking
7. Kathy Was So Bad Her Mom Stopped Loving Her
8. Curious George and the Rotweilers
9. All Cats Go to Hell
10. The Little Sissy Who Snitched
11. Some Kittens Can Fly.
12. That's it, I'm Putting You Up for Adoption
13. Grandpa Gets a Casket
14. The Magic World Inside the Abandoned Refrigerator
15. Garfield Gets Feline Leukemia
16. The Pop-Up Book of Human Anatomy
17. Strangers Have the Best Candy
18. Whining, Kicking and Crying to Get Your Way
19. You Were an Accident
20. Things Rich Kids Have, But You Never Will
21. Pop! Goes The Hamster...And Other Great Microwave Games
22. The Man in the Moon Is Actually Satan
23. Where Would You Like to Be Buried?
24. Used Toilet Paper and Your Babysitter
24. Why Can't Mr. Fork and Ms. Electrical Outlet Be Friends?
25. Daddy Drinks Because You Cry


Close-to-complete Ideology and Religion Shit List

Taoism: Shit happens.

Confucianism: Confucius say, "Shit happens."

Buddhism: If shit happens, it isn't really shit.

Zen Buddhism: Shit is, and is not.

Zen Buddhism #2: What is the sound of shit happening?

Hinduism: This shit has happened before.

Islam: If shit happens, it is the will of Allah.

Islam #2: If shit happens, kill the person responsible.

Islam #3: If shit happens, blame Israel.
Catholicism: If shit happens, you deserve it.

Protestantism: Let shit happen to someone else.

Presbyterian: This shit was bound to happen.

Episcopalian: It's not so bad if shit happens, as long as you serve the right
wine with it.

Methodist: It's not so bad if shit happens, as long as you serve grape juice
with it.

Congregationalist: Shit that happens to one person is just as good as shit that happens to another.

Unitarian: Shit that happens to one person is just as bad as shit that happens to another.

Lutheran: If shit happens, don't talk about it.

Fundamentalism: If shit happens, you will go to hell, unless you are born again. (Amen!)

Fundamentalism #2: If shit happens to a televangelist, it's okay.

Fundamentalism #3: Shit must be born again.

Judaism: Why does this shit always happen to us?

Calvinism: Shit happens because you don't work.

Seventh Day Adventism: No shit shall happen on Saturday.

Creationism: God made all shit.

Secular Humanism: Shit evolves.

Christian Science: When shit happens, don't call a doctor - pray!

Christian Science #2: Shit happening is all in your mind.

Unitarianism: Come let us reason together about this shit.

Quakers: Let us not fight over this shit.

Utopianism: This shit does not stink.

Darwinism: This shit was once food.

Capitalism: That's MY shit.

Communism: It's everybody's shit.

Feminism: Men are shit.

Chauvinism: We may be shit, but you can't live without us...

Commercialism: Let's package this shit.

Impressionism: From a distance, shit looks like a garden.

Idolism: Let's bronze this shit.

Existentialism: Shit doesn't happen; shit IS.

Existentialism #2: What is shit, anyway?

Stoicism: This shit is good for me.

Hedonism: There is nothing like a good shit happening!

Mormonism: God sent us this shit.

Mormonism #2: This shit is going to happen again.

Wiccan: An it harm none, let shit happen.

Scientology: If shit happens, see "Dianetics", p.157.

Jehovah's Witnesses: >Knock< >Knock<>


Jehovah's Witnesses #2: May we have a moment of your time to show


you some of our shit?

Jehovah's Witnesses #3: Shit has been prophesied and is imminent; only the righteous shall survive its happening.

Moonies: Only really happy shit happens.

Hare Krishna: Shit happens, rama rama.

Rastafarianism: Let's smoke this shit!

Zoroastrianism: Shit happens half on the time.

Church of SubGenius: BoB shits.

Practical: Deal with shit one day at a time.

Agnostic: Shit might have happened; then again, maybe not.

Agnostic #2: Did someone shit?

Agnostic #3: What is this shit?

Satanism: SNEPPAH TIHS.

Atheism: What shit?

Atheism #2: I can't believe this shit!

Nihilism: No shit.


Poem for the Day:



God Went to Beauty School


Cynthia Rylant

He went there to learn how
to give a good perm
and ended up just crazy
about nails
so He opened up His own shop.
"Nails by Jim" He called it.
He was afraid to call it
Nails by God.
He was sure people would
think He was being
disrespectful and using
His own name in vain
and nobody would tip.
He got into nails, of course,
because He'd always loved
hands--
hands were some of the best things
He'd ever done
and this way He could just
hold one in His
and admire those delicate
bones just above the knuckles,
delicate as birds' wings,
and after He'd done that
awhile,
He could paint all the nails
any color He wanted,
then say,
"Beautiful,"
and mean it.
___________________________



As Big Gay Al once said, "I'm super, thanks for asking!" Hope you guys have a fantastic weekend.