Buttmuffin the Movie Part 14
Laurie
....
and melissa
have arrived at the hospital to see jules, who is still in some sort of coma. Dr House and his staff

have been poking and prodding her for hours and misdiagnosing her over and over. They obviously have no clue.
Laurie walks into jules' room to find no one with her.
"WTF? Where is Matthew?"
"How the hell do I know, Laurie?" says Melissa.
"Oh I wasn't talking to you, I was just talking to myself."
"Whatever."
"Don't you take that tone with me, Missy, or I'll kick your ass."
"Geez is it that time of the month already?"

Dr House walks in.

"Helllllllllllllloooooooo Ladies" he says smarmily.
"Umm yeah save your charm. I don't go for guys who walk with canes."
"I don't walk, I limp."
"Whatever, listen I've got PMS so watch your tongue, Mr Smartass. What the hell is wrong with jules?"
"Hmmm is that her name? I've been calling her Jugs. Oh and its DOCTOR Smartass"
"Grrr...."

"We're doing all we can to figure this out, if you don't like it, go somewhere else, cause I really don't give a shit."
"Why don't you go eat a f'ng sandwich and have an epiphany and fix my GDMF FRIEND!!!!!!" *Lauries eyes glow red*
*Dr House backs away, real slow*
"God, everyone in this hospital are IDIOTS!" says Laurie,
as the vein on her forehead begins to throb.


Meanwhile, Jimmy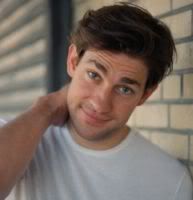 has arrived at his restaurant

just before the health inspector enters his office.
He grabs Angelina in one arm,

and takes Brad's leash with
the other, and leads them to the closet to hide them. He opens the closet

and there is Jason AKA Phil, wearing Angelina's undergarments.


"WHAT THE HELL ARE YOU DOING HERE??" screams Jimmy.




"What does it bloody look like I'm doing? I'm prancing about in your closet in women's unmentionables! tra la la la la la"
"You have GOT to go, how on earth did you find my office?"
"Oh, stole your wallet earlier at the hospital, it had a business card... sorry. Here you go..."
*hands Jimmy back his wallet*
Jimmy hears the health inspector coming, and shoves Angelina, Brad and Jason into the closet and shuts the door.
"Are you the manager here?" says the Inspector.
"Yes, yes I am."
"I need to speak with you about some hairs that I've found in the hushpuppy mix...*coughs* they appear to be pubic hairs."
"Shit, not again." Jimmy shoves his wallet into his back pocket and follows the inspector out of the door.

Meanwhile, Byron

has just arrived at the door of the Whitehorse when he feels the earth trembling beneath his feet. He hears the throaty, deeply evil voice of Shepherdess coming from inside, and instantly wishes he had heeded the warning Head issued. He sneaks around the back of the Whitehorse to the boiler room and starts fiddling with wires.
A few moments later, he appears inside, hiding behind the bar.

Belladonna sees him,
and he motions to her to leave.
Belladonna starts backing up slowly towards the door.


Rhoda says, "Where the feck do you think you're going sister??"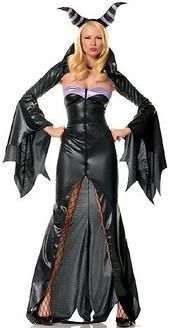 "SILENCE, GOBSHITES. I claim this establishment in the name of all rotting filth and putrid slime that ever slunk its way from the depths of hell slithering towards the bright lights of earth. This shall be the headquarters of my empire and from here I shall conquer this dominion and make all earthlings my slaves!"
"You dream big, don't you?" says Belladonna.
"Do you dare MOCK ME??"
"Who else would I mock?"
Shepherdess' eyes fill with fury as their whites turn blood red, and the air inside the Whitehorse grows colder still, as Belladonna and Rhoda begin to shiver.
Suddenly Byron makes a noise from behind the bar, and Shepherdess turns to look. The minute her head is turned, Belladonna runs for the door.
No sooner has she made it halfway out, than a huge explosion rocks the Whitehorse
.
Belladonna staggers out, her hair singed and smoke coming from her clothes.
She hears a strange noise overhead, and looks up to see Matthew's couch hurtling towards her. She screams and covers her head with her hands (like that would help.)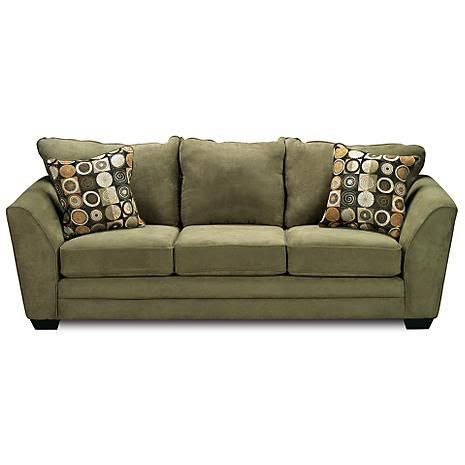 The couch lands directly in front of her with a loud thud, and Belladonna collapses on it.

myspace comments:

jimmy


After seeing Jason AKA Phil in women's undergarments, my sex drive has driven off, my eyes are bleeding, and my testosterone levels have dropped significantly. This must be what Hell is like.

Posted by jimmy on April 18, 2008 - Friday at 10:27 PM
[Remove] [Reply to this]



♥buttmuffin♥


Oh I didn't think he looked THAT bad...its better than that sheer thong he wears around the pool at Rhodas.
And no, I don't want any free hushpuppies...

Posted by ♥buttmuffin♥ on April 18, 2008 - Friday at 10:30 PM
[Remove] [Reply to this]



Belladonna


Thank goodness the couch didn't land on me like something out of "The Wizard of Oz"! I would scream, though. I'm a screamer.

Posted by Belladonna on April 18, 2008 - Friday at 10:39 PM
[Remove] [Reply to this]



jimmy


I'm sorry, but I just happened to be wandering by, several states away, and thought I heard you say you were a screamer? Could it be....Lady Donna is not as ladylike as I thought?

Posted by jimmy on April 18, 2008 - Friday at 11:00 PM
[Remove] [Reply to this]



Belladonna


Thank you, Sir James. You have just given me my next blog topic! (Not saying what it is yet, but your question gave me the idea.)

Of course, I need to finish grading first before I can write it....

So what am I doing drinking wine and playing around on Jules' page???

Posted by Belladonna on April 18, 2008 - Friday at 11:22 PM
[Remove] [Reply to this]



Rhoda Whitehorse


Well Ive never heard of a gob shit... that sounds really gruesome. Perhaps a strange sexual act? In that case shes not coming anywhere NEAR me even if she does fancy me in my billowing shirt. Id rather suck on one of Jimmys Beeries to be honest.

Posted by Rhoda Whitehorse on April 19, 2008 - Saturday at 12:39 PM
[Remove] [Reply to this]



♥buttmuffin♥


I would never have the couch land on you!! How about you talking back to Shep like that?? haha you got cojones, lady.

Posted by ♥buttmuffin♥ on April 18, 2008 - Friday at 10:43 PM
[Remove] [Reply to this]



Belladonna


She doesn't scare me. She's probably just after my sausage anyway.

Hey, have you seen that hat she's wearing? OMG! Somebody needs to be arrested by the fashion police....

Posted by Belladonna on April 18, 2008 - Friday at 10:55 PM
[Remove] [Reply to this]



Belladonna


Jimmy, you're the one who said he likes to play "Hide the Sausage" when he goes on dates. Want to tell us how you play?

Posted by Belladonna on April 18, 2008 - Friday at 11:34 PM
[Remove] [Reply to this]



jimmy


That's more of a show you kind of thing. Explaining it just isn't the same.

Posted by jimmy on April 20, 2008 - Sunday at 12:12 PM
[Remove] [Reply to this]



Baz


I think when you get to Part 15 you need to start afresh.
Just my opinion...
Have fun

Posted by Baz on April 19, 2008 - Saturday at 12:57 AM
[Remove] [Reply to this]



Chickwah


Start afresh? I'm sorry? I'd need LOTS of notice of THAT happening or the withdrawal syptoms would be just too much to contemplate! There'd be counselling to arrange, prescriptions to fill . . . . . .

Posted by Chickwah on April 19, 2008 - Saturday at 6:10 AM
[Remove] [Reply to this]



Baz


heh sorry! I take it all back! As you were! ;-)

Posted by Baz on April 19, 2008 - Saturday at 2:14 PM
[Remove] [Reply to this]



♥laurie♥


and i think that if i have sex with dr. house it might help him clear his mind and come up with a diagnosis......hell, he might even start walking straight ......

Posted by ♥laurie♥ on April 22, 2008 - Tuesday at 10:44 AM
[Remove] [Reply to this]