Buttmuffin: The Movie. Part 2
See previous post regarding movie first, or you'll be totally confused.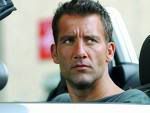 Matthew is not happy about his anal discomfort, it especially bothers him whilst driving, and he has been forced to sit upon a special cushion to ease his pain. He vows revenge on that evil Rhoda!
*phones matthew* Matthew darling can you please come by the White Horse, I've found your shirt. Thanks luv. *click* Rhoda then proceeds to mix two martinis, into one she slips a mysterious powder. Could it be a magic spell prepared from his chest hair? *shudders* Or is it just some crushed paracetamol for her terrible migraine? stay tuned.
Do you find me sexy now, jules? Hmmmm??? Here look, some strawberries and a huge summer sausage. Write me a poem while I rub them all over my quivering flesh. Use lots of adjectives, please. You'll be graded on a curve, of course.
Meanwhile, Byron has SOMEHOW managed to escape the hospital after the big "teddy bear scandal" forced Nurse Brenda into early retirement. It was in all the papers, and frankly the staff was pleased when they did bed check and found Byron gone missing. That sod was nothing but trouble. Byron sees a nearby Meat Delivery Truck and climbs into the tire to hide. He falls asleep of course, and when the truck begins moving, he finds himself in a predicament. The site of him going round and round inside the tire screaming obscenities caused our test audiences to piss their pants from laughter.
Jimmy is still up to his old tricks. But soon he will meet
and her two kittens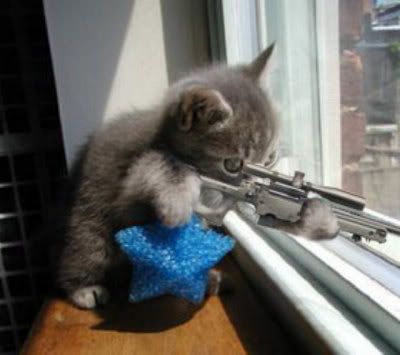 Oh dear things are not looking so good for our friend Jimmy.
Flash Forward:
Jules has found the Pendant of Zarantha, which protects her from Rhoda's evil spells. YAY!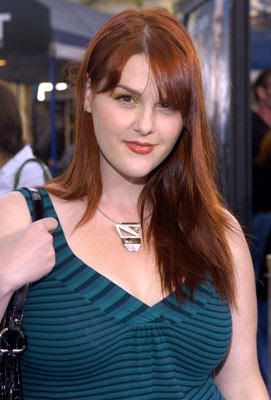 But there is something troubling jules. At the myspace mixer in Birmingham she has too much tequila and passes out. When she wakes up, she has no memory of this previous nights activities, but she has woken up nude and there are curly hairs all over the bed..
Matthew knows something, but he won't tell her. Could she be pregnant? Who is the father? Is it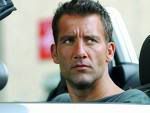 or
or, could it possibly be...oh no please tell me it couldnt be....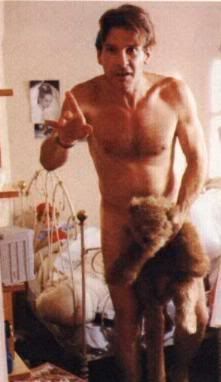 The suspense is killing me.
Will Matthew tell jules what happened the night before? Has he drank a magic potion and is he now under the spell of the evil Rhoda?
Where DID Belladonna put that sausage?
How did Byron get out of the tire, and was he quite dizzy?
Has Jimmy been wounded?
stay tuned.


Myspace Comments:

oda Whitehorse


Wow... I look really hot with a hangover. Im glad Im so evil... its better than being cute. Byron has rolled past the Whitehorse a few times this morning... screaming obsenities from inside the tyre. The White horse darts match has moved outside to try to puncture the wheels of the truck. Anyone who kills Byron with a 'stray' dart gets a free pickled egg. Anyone seen Matthew? Im ready for round 2... and this shirt keeps billowing like a sail and the sleeves dangle in the hotpot...

My hotpot has a secret ingredient today

*Mmmmwahhahahahhahahahahhhahahahahahahaha* she said evily.

Posted by Rhoda Whitehorse on March 8, 2008 - Saturday at 11:41 AM
[Remove] [Reply to this]



Byron Getonefree


PPPPPPPPP........LLLLLLLL.........EEEEEEEE.........HHHHHHHHHHHH!!!!!!


HHHHHHHH........EEEEEEEE.........LLLLLLLLLLL.....PPPPPPPPPPPPP!!!!!!!

PPPPPPPPP........LLLLLLLL.........EEEEEEEE.........HHHHHHHHHHHH!!!!!!

KKKKKKK........CCCCCCCC...........UUUUUUUUUUU..........FFFFFF!!!!!

Posted by Byron Getonefree on March 8, 2008 - Saturday at 5:24 PM
[Remove] [Reply to this]



♥buttmuffin♥


You can't kill Byron he may be the father!! Can you imagine the poor bastard son of Byron growing up and learning the ridiculous story of his fathers death at the hands of a hungry crowd?? And no, still haven't seen Matthew. He's avoiding me because he has the answers I need.

Posted by ♥buttmuffin♥ on March 8, 2008 - Saturday at 11:46 AM
[Remove] [Reply to this]



Matthew ©


I'm fairly certain we could allhave been the father...
What fun....

As for Rhoda, she has had me under spell for months anyway!

;-)

Posted by Matthew © on March 8, 2008 - Saturday at 3:04 PM
[Remove] [Reply to this]



Rhoda Whitehorse


Yeah yeah... you'd rather talk to Sue on your mobile phone than snog me back Matthew... I have the photographic proof. It brings a whole new meaning to the term 'suck face'.
:-)

Posted by Rhoda Whitehorse on March 8, 2008 - Saturday at 5:16 PM
[Remove] [Reply to this]



Matthew ©


Fair point... although I would point out Sue was taken at that point, so if I thought you were serious hisory would probably have turned out very different!

Posted by Matthew © on March 8, 2008 - Saturday at 6:48 PM
[Remove] [Reply to this]



Belladonna


Hi, Rhoda! We're really rocking the black lingerie look today, aren't we?

I seem to have a rather devilish look in my eyes now. I think you must have sprinkled something onto my strawberries when I wasn't looking, and I've crossed over to the dark side. (It seems I've colored my hair, too!)

Now, that I am one of your minions, what will you have me do?

You know, we musn't let Jules find out the truth about the love child she is carrying and what it means to the future of the world.

Do you want me to check on the kitties' progress with taking out Jimmy? And we need to make sure the Meat Men dispose of Byron properly.

We must stop that Jules girl at any cost!!!

Posted by Belladonna on March 8, 2008 - Saturday at 1:26 PM
[Remove] [Reply to this]



Rhoda Whitehorse


Ha ha! Evil Rhoda is back! Ha ha! Here is my evil potion!



I have used the chest hair of a hairy man to make a potion which turns them all BALD! ha ha!
I will have my nation of bald men... they are more virile after all...

I expect the bald head potion caused the drunken orgy last night that produced the 'love child' in question. You had better PRAY its not Byron Getonefrees love child... or it could be spawn of satan himself (Byron was interfered with by The Shepherdess a while back and his soul is not his own)...

Get on your knees girlie and PRAY!!!

*Rhoda stalks away, in high heels with large shirt flapping in the breeze, with menacing eyebrows raised and a glint in her eye.... @Ive come a long way from pickled eggs and karaoke night she says to herself*

Posted by Rhoda Whitehorse on March 8, 2008 - Saturday at 3:26 PM
[Remove] [Reply to this]



Byron Getonefree


IT JUST HAD TO HAPPEN. Rhoda was the first one to make friends with Shep.

Even invited her out for the night as I recall

And NOW look... she has metamorphised into an evil demon woman

Seems Shep isn't the one we didn't to worry about after all.

Posted by Byron Getonefree on March 8, 2008 - Saturday at 5:20 PM
[Remove] [Reply to this]



Belladonna


Here I come, Mistress Rhoda, Oh Lovely Dark Lady of the Night!

I have some deadly Nightshade (hence the name Belladonna) to contribute to your potions, which should work nicely on that Getonefree fellow, who is causing all the trouble.

I have some hidden here in my see-through bra next to my voluptuous breasts. (It only looks like I'm feeling myself up; I'm really trying to hide the poison!)

Posted by Belladonna on March 8, 2008 - Saturday at 5:59 PM
[Remove] [Reply to this]



Rhoda Whitehorse


Indeed you are voluptuous Belladonna. You need some long boots to be in our evil gang and some weapons of war...

FM boots



and weapons



See ya later bitch.

Posted by Rhoda Whitehorse on March 8, 2008 - Saturday at 6:42 PM
[Remove] [Reply to this]



Rhoda Whitehorse


Hey Shep baby my old mate. Lets get that wimp of a woodsman once and for all.

MWAAAAAHHHHAHAHAHAHAHAHAHA!!!! He has been impregnating the one who has flame red hair! He must be punished....

Posted by Rhoda Whitehorse on March 8, 2008 - Saturday at 5:39 PM
[Remove] [Reply to this]



Rhoda Whitehorse


Shep dont forget to get your FM boots on tonight... theres gonna be a party...

Evil Rhoda emerges wearing attire suitable for an evil night with Shep


Posted by Rhoda Whitehorse on March 8, 2008 - Saturday at 5:50 PM
[Remove] [Reply to this]



♥buttmuffin♥


Good Lords thats a sexy outfit i'nt it?

she makes a mincemeat pie
in a skirt cut up her thigh,
shes intent on doing harm
but will Byron buy the farm?
in her cauldron made of gold
she brews potion to make men bald

Posted by ♥buttmuffin♥ on March 8, 2008 - Saturday at 6:58 PM
[Remove] [Reply to this]



Rhoda Whitehorse


See... I had to take this picture a long time ago... when the shepherdess took Byron to Hades in his blog. There was a big battle one night and we tricked her by taking her out clubbing. The boys came too dressed as women. If you scroll back inmy blogs and Byrons blogs and The Shepherdesses blogs its all there to be read.

Now... buttmuffin.. can I call you Butt for short? What about you? Are you feeling ok? Do you have morning sickness? Would you like a lie down? Oh damn I forgot to be evil...

Posted by Rhoda Whitehorse on March 8, 2008 - Saturday at 7:08 PM
[Remove] [Reply to this]



♥buttmuffin♥


I did feel positively wretched but I've just downed a few shots of Jack Daniels and it seems to have made my tummy feel better. I lurves being pregnant!

Posted by ♥buttmuffin♥ on March 8, 2008 - Saturday at 7:10 PM
[Remove] [Reply to this]



♥buttmuffin♥


*hiccup* oh yesh gotta go read those blogs about that evil shep...ya know shes been haggling with me over possession of Byron but I won't ever give up!

Posted by ♥buttmuffin♥ on March 8, 2008 - Saturday at 7:10 PM
[Remove]